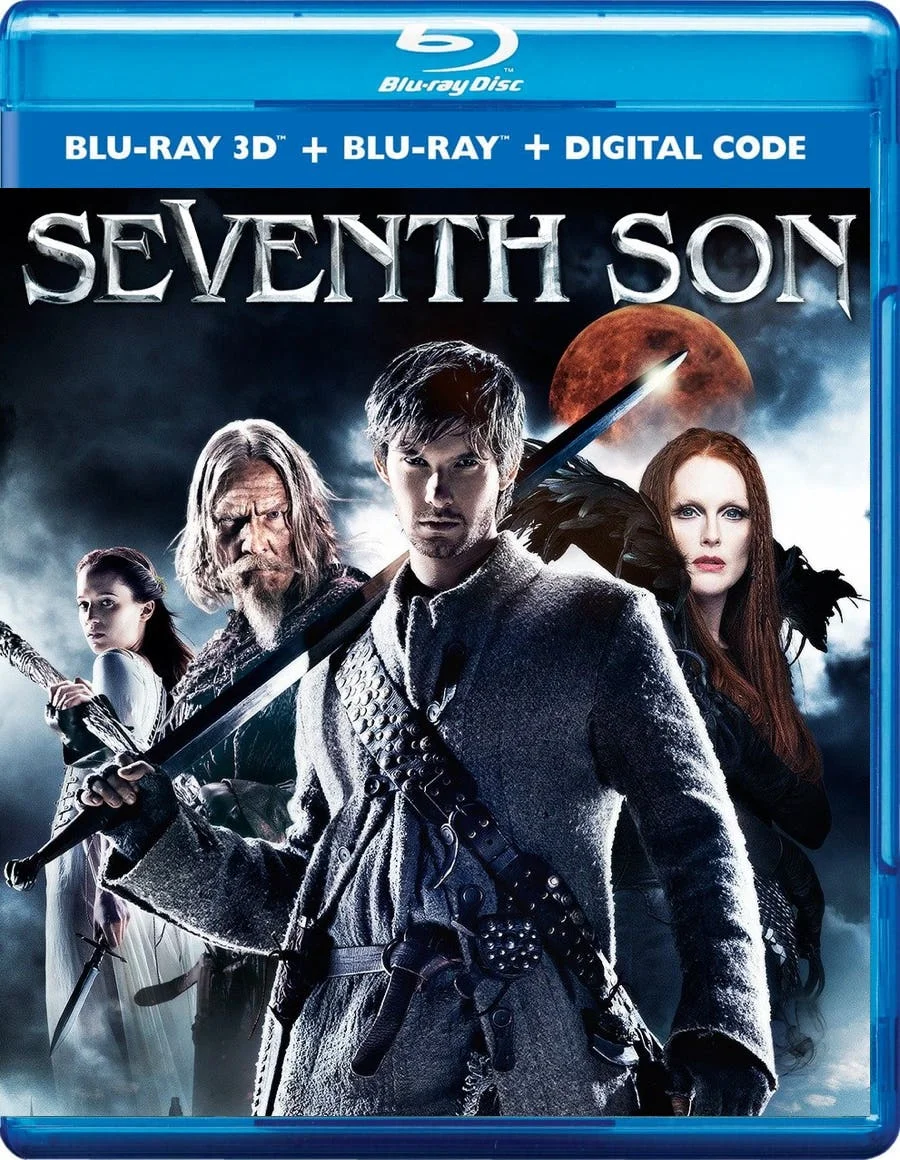 Seventh Son 3D Blu Ray 2014
Producer: Sergei Bodrov
Duration: 1h 42 min.
Cast: Ben Barnes, Julianne Moore, Jeff Bridges, Alicia Vikander, Antje Traue
IMDB: 5.5
DOWNLOAD
2 481
1
Review 3D Movie
I think another reviewer put it nicely when he wrote, that this is neither a disaster nor a classic. It can be entertaining though, if you let yourself into the fantasy world. You've got really good actors in this and they're having fun. Jeff Bridges seems to channel a bit of Tom Hardy, though it's hard to tell sometimes the way he talks (in this case it's slightly different and almost to earnest for the tone of the movie itself, which is way lighter).
But you also have the recently Oscar winning Vikander and Ms. Moore, both wonderful in their own rights. The special effects are decent too, though I didn't watch the 3D version, so I can't say how those worked out for the movie. It's a family affair mostly, even if it gets a bit dark from time to time.
Dear site users, to download a 3D movie you can use one of the file storage sites TakeFile or MoonDL. It's up to you which method to choose. Learn more about Premium. Learn more about how to download from TakeFile. Learn more about how to download from MoonDL.
Also, if you have problems with payment on one site, you can try another


ATTENTION! If your account is only showing a small amount of traffic allocation, write a message to the support team of either TakeFile or MoonDL, informing them of your 3D-HD.CLUB user Premium status and they will increase your traffic allocation up to 512 GB every 48 hours.

Link Dead or Problem File? Please let us know and we will fix it!
Subscribe to our
Telegram channel
and don't miss the release of your favorite 3d movie!
Trailer Seventh Son 3D Blu Ray 2014
Add comment