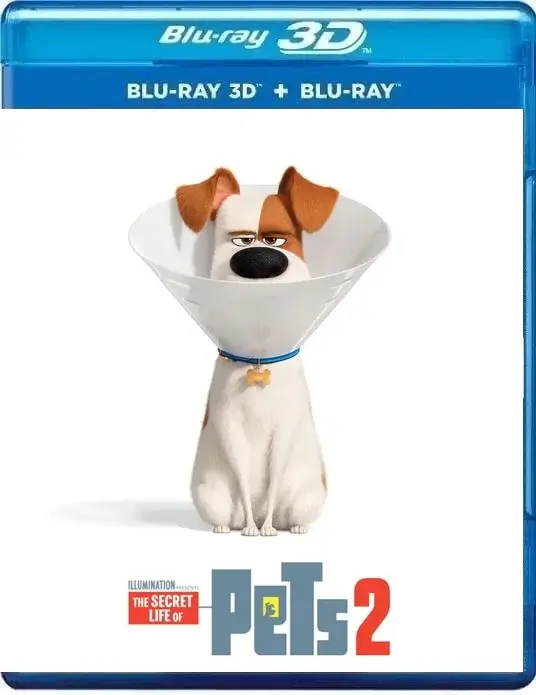 The Secret Life of Pets 2 3D Blu Ray 2019
Producer: Chris Renaud, Jonathan del Val
Duration: 1h 26 min.
Cast: Patton Oswalt, Kevin Hart, Harrison Ford, Eric Stonestreet, Jenny Slate, Tiffany Haddish, Lake Bell, Dana Carvey, Bobby Moynihan, Hannibal Buress, Chris Renaud, Ellie Kemper, Pete Holmes, Henry Lynch, Nick Kroll.
IMDB: 6.5
DOWNLOAD
7 583
0
Story 3D Movie
Continuation of the story The Secret Life of Pets 3D. The main character Max meets a shepherd Cowboy, who helps him cope with complexes and self-doubt. At the same time, Snowball and his friends are busy rescuing tiger cub Ho from the cruel conditions of the circus. As for Gidget, she has to learn the art of being a cat from Chloe.
Review 3D Movie
The Secret Life of Pets 2, this is the cartoon that hooked in vain with its humor and selection of animals. download 3D movie and watch with the whole family. Max leaves with the mistress, husband and child to visit the ranch. Meanwhile, in the town of Snezka and Gidzhe their adventures.
Dear site users, to download a 3D movie you can use one of the file storage sites TakeFile or MoonDL. It's up to you which method to choose. Learn more about how to download from TakeFile. Learn more about how to download from MoonDL.
Also, if you have problems with payment on one site, you can try another


Have you bought a Premium and there is not enough traffic to download? Contact the TakeFile support team (This is not our support, but the service where you bought it), they will increase your traffic up to 512 gb every 48 hours.

Link Dead? Please let us know and we will fix it!
Subscribe to our
telegram channel
and don't miss the release of your favorite 3d movie!
Trailer The Secret Life of Pets 2 3D Blu Ray 2019
Add comment