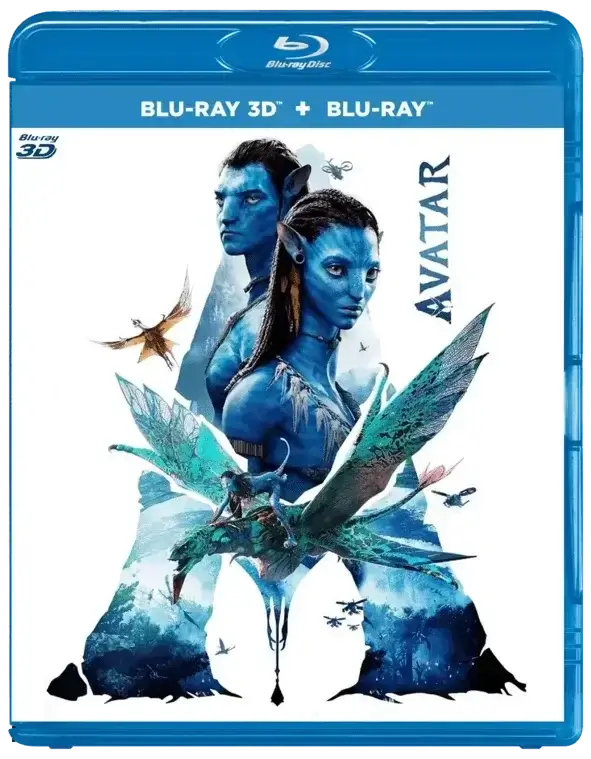 Avatar 3D Blu Ray 2009
Producer: James Cameron
Duration: 2h 42 min.
Cast: Sam Worthington, Zoe Saldana, Sigourney Weaver
IMDB: 7,8
DOWNLOAD
236 687
11
Story 3D Movie
Avatar 3D is set on the distant moon of Pandora, where humans have established a mining operation to extract a valuable mineral. To interact with the moon's indigenous population, the Na'vi, human operators use genetically engineered avatars that resemble the Na'vi.
A paraplegic former Marine is tasked with operating one of these avatars. However, as he immerses himself in the Na'vi culture, he begins to sympathize with their way of life and falls in love with one of their members. The conflict intensifies as humans pursue the valuable mineral, endangering the Na'vi and their sacred land.
The film explores themes of environmentalism, cultural clash, and the consequences of human greed as the protagonist must choose between loyalty to his own kind and protecting the Na'vi and their way of life. Avatar 3D is renowned for its groundbreaking visuals and immersive storytelling.

Review 3D Movie
The idea of the film came up with James Cameron in the mid-90s. In 1995, he wrote an 80-page script, but the means to realize what was born in his imagination, then did not exist. The source of inspiration for Cameron was the 'books of science fiction he read as a child,' in particular the books by Edgar Rice Burroughs ('John Carter is a Martian') and Paul Anderson's 'Call Me Joe.'
In 2006, the script was rewritten: with a linguist and director of the Communication Management Center at the University of Southern California, Paul Frommer, Cameron developed an entire language and culture for Na'vi, the indigenous race of Pandora. In the film Avatar 3D, Cameron used his own technology of 3D-shooting 'Reality Camera System' with two high-resolution cameras. Also used technology motion capture - capture with special motion sensors of actors and their subsequent digital processing. At the same time, the efficiency of the capture stage was six times greater than that used before, which allowed detecting the facial expressions of the actors. A technology was also developed that made it possible to see virtual characters along with live actors on the monitors during filming.
Non-virtual décor includes: A communication room, where sarcophagus resemblance is established, by which human consciousness is transferred to the avatar body, the Biolaboratory, the Control Center and the Armor Bay military bastion, where mobility suits and helicopters are stored.
Dear site users, to download a 3D movie you can use one of the file storage sites TakeFile or MoonDL. It's up to you which method to choose. Learn more about Premium. Learn more about how to download from TakeFile. Learn more about how to download from MoonDL.
Also, if you have problems with payment on one site, you can try another


ATTENTION! If your account is only showing a small amount of traffic allocation, write a message to the support team of either TakeFile or MoonDL, informing them of your 3D-HD.CLUB user Premium status and they will increase your traffic allocation up to 512 GB every 48 hours.

Link Dead or Problem File? Please let us know and we will fix it!
Subscribe to our
Telegram channel
and don't miss the release of your favorite 3d movie!
Trailer Avatar 3D Blu Ray 2009
Add comment