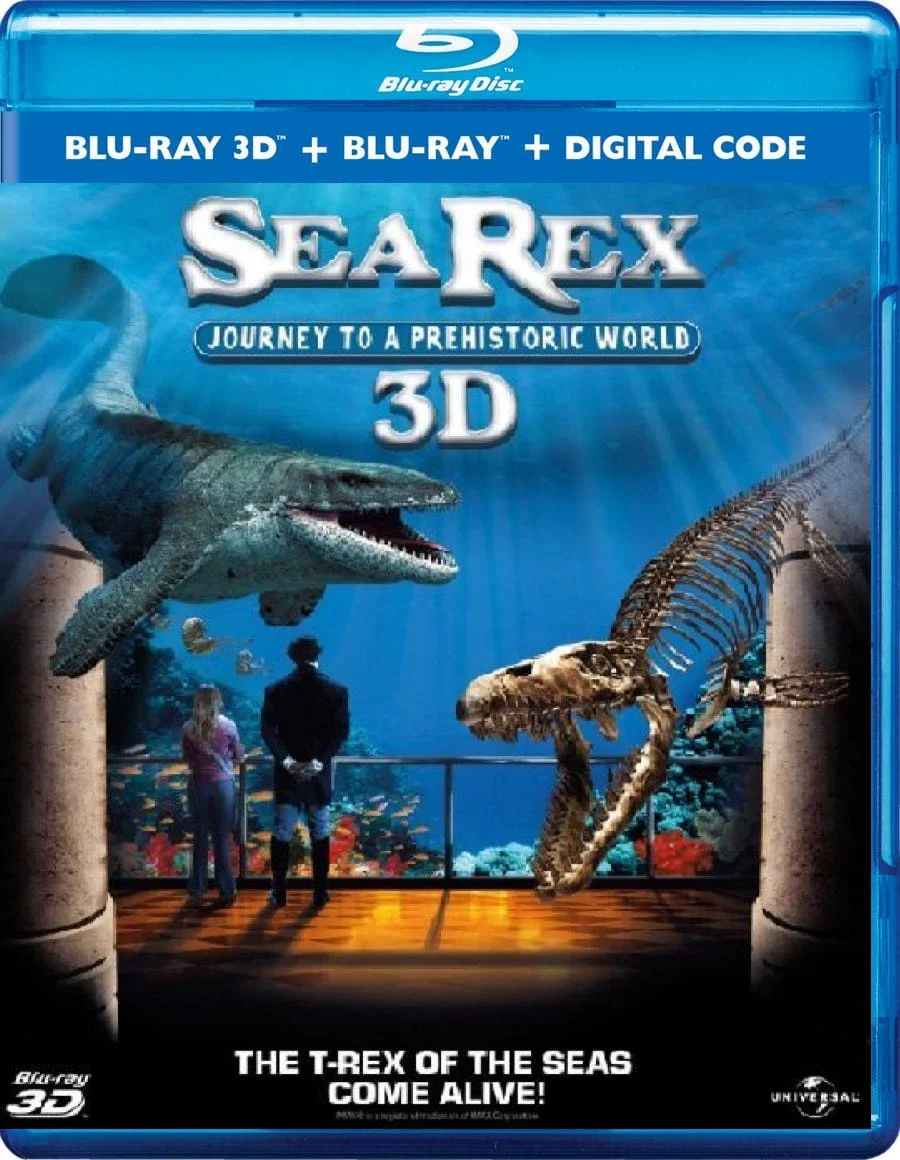 Sea Rex Journey to a Prehistoric World 3D Blu Ray 2010
Producer: Ronan Chapalain, Pascal Vuong
Duration: 41 min.
Cast: Guillaume Denaiffe, Norbert Ferrer, Chloe Hollings, Richard Rider, Tom Yang
IMDB: 6.7
DOWNLOAD
3 395
0
Story 3D Movie
With this film as part of a brave team, you will be transported 200 million years ago, into an incredible world of distant times. For the first time, you embark on an unforgettable and dangerous journey to meet the masters of the ocean of the famous Jurassic period - giant marine dinosaurs. Amazing discoveries about the life of ancient and modern fauna await you, and the incredible beauty of the underwater landscapes that will take your breath away. Surprise, experience the fear and delight of meeting the great past of our planet. In a perfect stereoscopic 3D image, you will get all the exoticism of the prehistoric era in full reality, down to the smallest detail. We will give you a new world the existence of which you did not even suspect in the documentary Journey to a Prehistoric World 3d blu ray.

Review 3D Movie
Hunting for new 3D releases (there are too few good ones actually) this Bluray was recommended to me by a salesperson in the store. I was positively surprised. Unlike other cheap 3D productions trying to jump on the bandwagon for a few quick bucks this Bluray has a good script, excellent 3D animations as well as educational value. My kids liked the way how the earths history has been graphically presented. The script and expert statements are good. It leaves you with this awe on how little we actually know about earths development and history. And obviously: More than 99% of all species that ever lived on the planet are extinct today.
Dear site users, to download a 3D movie you can use one of the file storage sites TakeFile or MoonDL. It's up to you which method to choose. Learn more about Premium. Learn more about how to download from TakeFile. Learn more about how to download from MoonDL.
Also, if you have problems with payment on one site, you can try another


ATTENTION! If your account is only showing a small amount of traffic allocation, write a message to the support team of either TakeFile or MoonDL, informing them of your 3D-HD.CLUB user Premium status and they will increase your traffic allocation up to 512 GB every 48 hours.

Link Dead or Problem File? Please let us know and we will fix it!
Subscribe to our
Telegram channel
and don't miss the release of your favorite 3d movie!
Trailer Sea Rex Journey to a Prehistoric World 3D Blu Ray 2010
Add comment