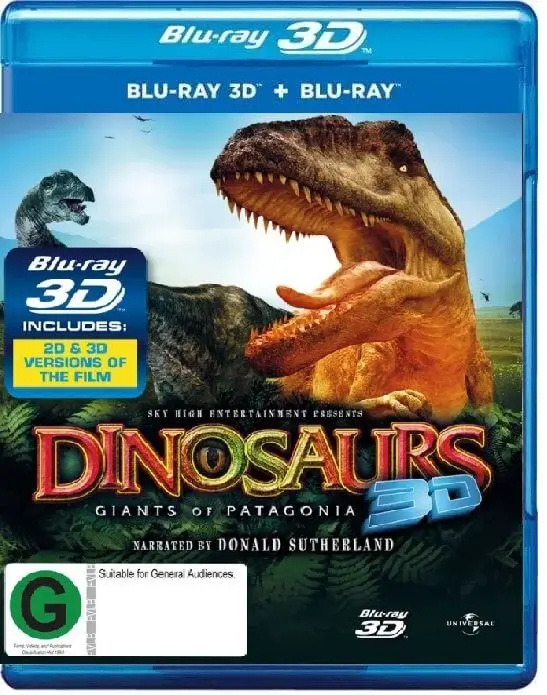 Dinosaurs Alive 3D Blu Ray 2007
Producer: David Clarke, Bailey Sillleck
Duration: 40 min.
IMDB: 7.1
DOWNLOAD
2 135
0
Story 3D Movie
Dinosaurs Alive 3D is one of the newest and most interesting pages in the book of unique paleontological discoveries ever made in the scientific world.
 Spectators will make an exciting adventure together with the most prominent paleontologists in the world, who will prove that the descendants of dinosaurs live among us, ancient features are guessed in the modern animal world. The film tells about the ancient dinosaurs of the Triassic period that lived about 230 million years ago, starting with the first dinosaurs of rather modest size - no larger than a cat or a dog, ending with the Cretaceous monsters that rebelled in life size on the giant screen of the Nescafe IMAX super cinema.
Review 3D Movie
One of the most exciting scenes in the film tells us how the ancient lizards - Velociraptor and Protoceratops - fought until the sand dune collapsed and covered them forever. The rarest historical footage of the expedition filming, thanks to a three-dimensional image, provides us with an immersion into our distant past through time and distances.
Dear site users, to download a 3D movie you can use one of the file storage sites TakeFile or MoonDL. It's up to you which method to choose. Learn more about how to download from TakeFile. Learn more about how to download from MoonDL.
Also, if you have problems with payment on one site, you can try another


Have you bought a Premium and there is not enough traffic to download? Contact the TakeFile support team (This is not our support, but the service where you bought it), they will increase your traffic up to 512 gb every 48 hours.

Link Dead? Please let us know and we will fix it!
Subscribe to our
telegram channel
and don't miss the release of your favorite 3d movie!
Trailer Dinosaurs Alive 3D Blu Ray 2007
Add comment