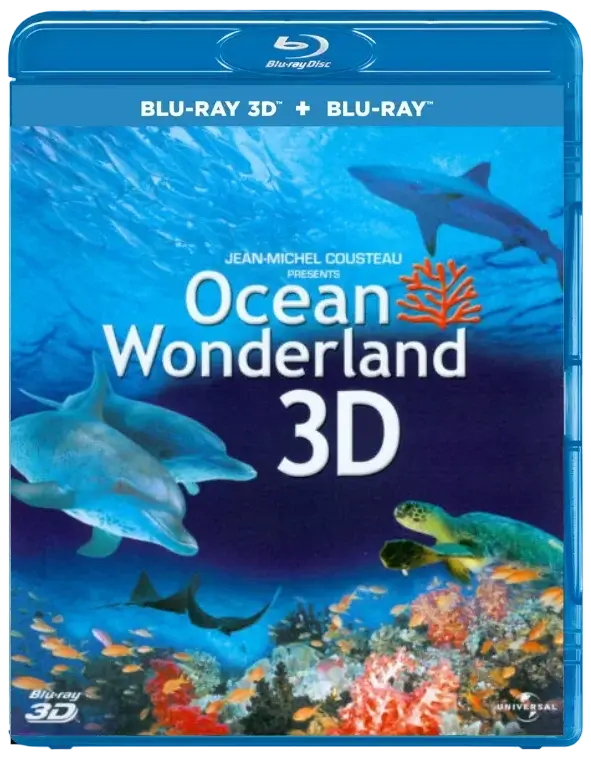 Ocean Wonderland 3D Blu Ray 2003
Producer: Jean-Jacques Mantello
Duration: 0h 40 min.
IMDB: 6,1
DOWNLOAD
642
0
Story 3D Movie
Ocean Wonderland 3D is an underwater documentary film that takes viewers on a breathtaking journey into the depths of the ocean. While it doesn't have a traditional plot with characters and a narrative, it offers a stunning visual exploration of marine life and ecosystems.
The 3D movie immerses the audience in the mesmerizing world beneath the sea, showcasing the vibrant and diverse marine ecosystems from around the globe. Through stunning high-definition footage, viewers encounter a wide array of marine creatures, including colorful coral reefs, playful dolphins, majestic sharks, and graceful sea turtles.
Ocean Wonderland 3D serves as an educational and awe-inspiring experience, highlighting the beauty and fragility of the world's oceans. It raises awareness about the importance of ocean conservation and the need to protect these ecosystems for future generations. The film's primary focus is to showcase the wonders of the underwater world, offering viewers a unique opportunity to appreciate the incredible diversity and beauty of marine life.

Dear site users, to download a 3D movie you can use one of the file storage sites TakeFile or MoonDL. It's up to you which method to choose. Learn more about Premium. Learn more about how to download from TakeFile. Learn more about how to download from MoonDL.
Also, if you have problems with payment on one site, you can try another


ATTENTION! If your account is only showing a small amount of traffic allocation, write a message to the support team of either TakeFile or MoonDL, informing them of your 3D-HD.CLUB user Premium status and they will increase your traffic allocation up to 512 GB every 48 hours.

Link Dead or Problem File? Please let us know and we will fix it!
Subscribe to our
Telegram channel
and don't miss the release of your favorite 3d movie!
Trailer Ocean Wonderland 3D Blu Ray 2003
Add comment