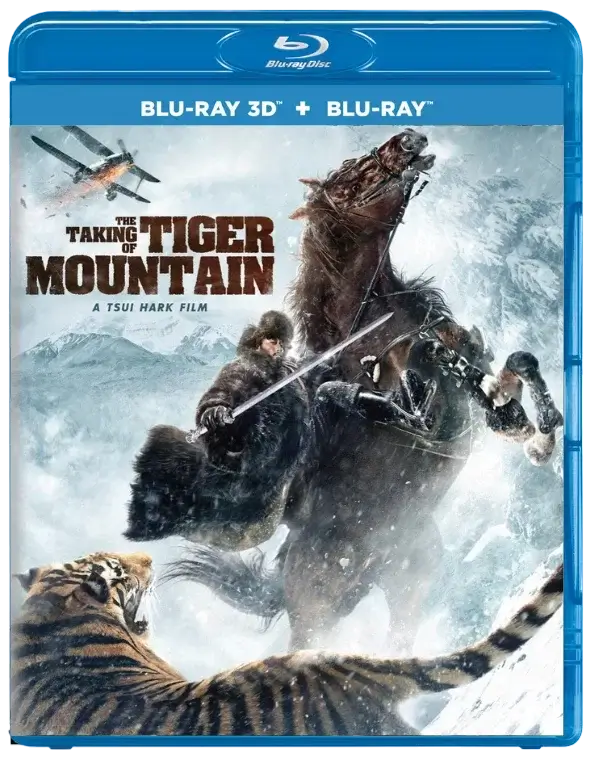 The Taking of Tiger Mountain 3D Blu Ray 2014
Producer: Hark Tsui
Duration: 2h 21 min.
IMDB: 6,4
DOWNLOAD
434
0
Story 3D Movie
In movie The Taking of Tiger Mountain 3D set during the Chinese Civil War in the 1940s, the story follows a group of soldiers from the People's Liberation Army (PLA) who are tasked with infiltrating a bandit stronghold on Tiger Mountain, led by the ruthless and cunning Hawk. Hawk's gang terrorizes the local villagers and controls the area, making it a dangerous place for both civilians and the military.
Yang Zirong, a young soldier, is sent on a mission to infiltrate the bandit group and gather intelligence. He takes on the identity of a bandit and tries to earn Hawk's trust. As he becomes closer to the bandits, he discovers their complex dynamics, their struggles for power, and the brutality they inflict on the villagers. The 3d movie features intense action sequences, battles, and a cat-and-mouse game between Yang and Hawk as he attempts to relay vital information to his PLA comrades. It's a story of heroism, espionage, and the fight for justice against oppressive forces in the treacherous terrain of Tiger Mountain.

Dear site users, to download a 3D movie you can use one of the file storage sites TakeFile or MoonDL. It's up to you which method to choose. Learn more about Premium. Learn more about how to download from TakeFile. Learn more about how to download from MoonDL.
Also, if you have problems with payment on one site, you can try another


ATTENTION! If your account is only showing a small amount of traffic allocation, write a message to the support team of either TakeFile or MoonDL, informing them of your 3D-HD.CLUB user Premium status and they will increase your traffic allocation up to 512 GB every 48 hours.

Link Dead or Problem File? Please let us know and we will fix it!
Subscribe to our
Telegram channel
and don't miss the release of your favorite 3d movie!
Trailer The Taking of Tiger Mountain 3D Blu Ray 2014
Add comment