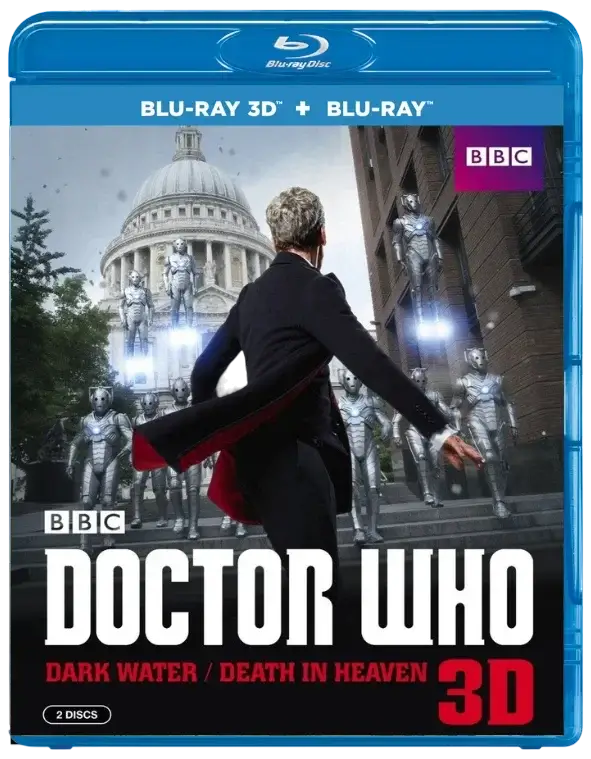 Doctor Who: Dark Water and Death in Heaven 3D Blu Ray 2014
Producer: Rachel Talalay
Duration: 0h 50 min.
Cast: Jenna Coleman, Peter Capaldi, Samuel Anderson
IMDB: 7,8
DOWNLOAD
471
0
Story 3D Movie
Doctor Who: Dark Water 3D and Doctor Who: Death in Heaven 3D are two episodes from the eighth series of the modern Doctor Who television series. These episodes are closely linked and together form a two-part story.
Dark Water (Part 1): In "Dark Water," the Doctor and his companion Clara Oswald are faced with a devastating loss when Clara's boyfriend, Danny Pink, is killed in a tragic accident. Grief-stricken and desperate to bring him back, Clara turns to the Doctor for help. In a shocking twist, they discover that a mysterious organization called 3W, led by the enigmatic Missy, claims to have a way to communicate with the dead. The Doctor and Clara infiltrate 3W's facilities, where they uncover a terrifying secret about what happens to the consciousness of the deceased.
Death in Heaven (Part 2): In "Death in Heaven," the Doctor and Clara continue their investigation into the sinister activities of 3W, which are connected to the Cybermen, one of the Doctor's most iconic foes. As the Cybermen rise, humanity faces a catastrophic threat, and the Doctor must confront not only the physical danger but also the emotional turmoil of his relationship with Clara and the loss of her boyfriend, Danny. The episode explores themes of identity, morality, and the consequences of playing with the boundaries of life and death.
These two episodes are pivotal in the eighth series of Doctor Who and have a profound impact on the character development of both the Doctor and Clara. They also set the stage for the 3D series continuing story arcs and mysteries surrounding the character of Missy.

Dear site users, to download a 3D movie you can use one of the file storage sites TakeFile or MoonDL. It's up to you which method to choose. Learn more about Premium. Learn more about how to download from TakeFile. Learn more about how to download from MoonDL.
Also, if you have problems with payment on one site, you can try another


ATTENTION! If your account is only showing a small amount of traffic allocation, write a message to the support team of either TakeFile or MoonDL, informing them of your 3D-HD.CLUB user Premium status and they will increase your traffic allocation up to 512 GB every 48 hours.

Link Dead or Problem File? Please let us know and we will fix it!
Subscribe to our
Telegram channel
and don't miss the release of your favorite 3d movie!
Trailer Doctor Who: Dark Water and Death in Heaven 3D Blu Ray 2014
Add comment