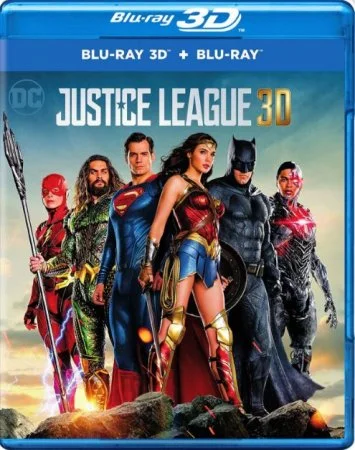 Justice League 3D Blu Ray 2017
Producer: Zack Snyder
Duration: 2h 0 min.
Cast: Ben Affleck, Henry Cavill, Amy Adams
IMDB: 6,0
DOWNLOAD
8 495
5
Story 3D Movie
In Justice League 3D the world is left vulnerable after the death of . Sensing an impending catastrophic invasion, Batman and Wonder Woman recruit a team of metahumans to stand against a formidable extraterrestrial threat led by Steppenwolf. The villain seeks to combine three powerful Mother Boxes to reshape Earth into a desolate wasteland under his control.
As the newly formed Justice League comes together, they must overcome their differences and unite against the overwhelming force of Steppenwolf and his army of parademons. Each hero brings their unique abilities to the table, and the fate of the world hangs in the balance as they strive to prevent the apocalyptic vision Steppenwolf aims to unleash.
The film explores themes of teamwork, sacrifice, and the strength that comes from unity as the Justice League battles to save humanity from an existential threat.
3D Movie from the Franchise - Batman

Dear site users, to download a 3D movie you can use one of the file storage sites TakeFile or MoonDL. It's up to you which method to choose. Learn more about Premium. Learn more about how to download from TakeFile. Learn more about how to download from MoonDL.
Also, if you have problems with payment on one site, you can try another


ATTENTION! If your account is only showing a small amount of traffic allocation, write a message to the support team of either TakeFile or MoonDL, informing them of your 3D-HD.CLUB user Premium status and they will increase your traffic allocation up to 512 GB every 48 hours.

Link Dead or Problem File? Please let us know and we will fix it!
Subscribe to our
Telegram channel
and don't miss the release of your favorite 3d movie!
Trailer Justice League 3D Blu Ray 2017
Add comment