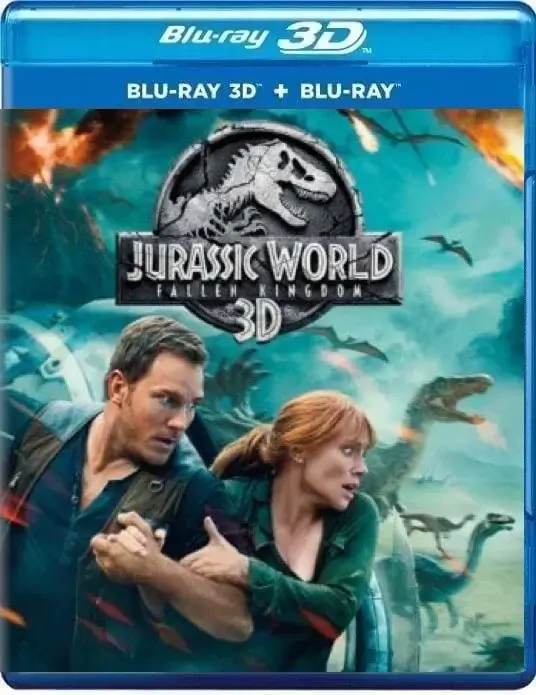 Jurassic World: Fallen Kingdom 3D Blu Ray 2018
Producer: J.A. Bayona
Duration: 2h 8 min.
Cast: Chris Pratt, Bryce Dallas Howard, Rafe Spall
IMDB: 6.3
DOWNLOAD
82 668
7
Story 3D Movie
"The World of the Jurassic Period 2" is a continuation of the American science fiction film of 2015 "Jurassic World 3d" and the fifth part of the franchise, launched by the "Jurassic Park". The director was Juan Antonio Bayona. The focus will be on Claire Deering (Bryce Dallas Howard), who founded an organization called Dinosaur Defense Group. Enlisting the support of two of their assistants (Daniella Pineda and Justice Smith), Claire plans to remove all prehistoric animals from the island of Isla Nublar, which housed a park-reserve with dinosaurs, because of the existence of a newly awakened volcano. The events of the picture start from the moment Deering appeals for help to his old friend Owen Grady (Chris Pratt the same Peter Quill of the new Avengers). At this time, the team of the main characters is still waiting for a big danger, and now from the side of the gangsters, who have dishonestly taken hold of the technology of growing new types of dinosaurs.
Dear site users, to download a 3D movie you can use one of the file storage sites TakeFile or MoonDL. It's up to you which method to choose. Learn more about how to download from TakeFile. Learn more about how to download from MoonDL.
Also, if you have problems with payment on one site, you can try another


Have you bought a Premium and there is not enough traffic to download? Contact the TakeFile support team (This is not our support, but the service where you bought it), they will increase your traffic up to 512 gb every 48 hours.

Link Dead? Please let us know and we will fix it!
Subscribe to our
telegram channel
and don't miss the release of your favorite 3d movie!
Trailer Jurassic World: Fallen Kingdom 3D Blu Ray 2018
Add comment