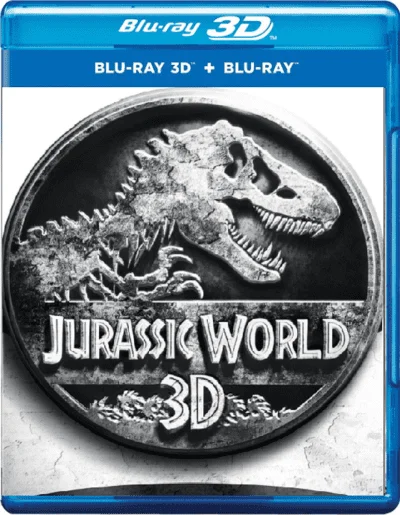 Jurassic World 3D Blu Ray 2015
Producer: Colin Trevorrow
Duration: 2h 4 min.
Cast: Chris Pratt, Bryce Dallas Howard, Irrfan Khan, Vincent D'Onofrio, Ty Simpkins, Nick Robinson, Jake Johnson, Omar Sy, BD Wong, Judy Greer, Lauren Lapkus, Brian Tee, Katie McGrath, Eric Edelstein
IMDB: 7.0
DOWNLOAD
10 482
0
Review 3D Movie
The emergence of another 'Jurassic Park' sequel after the failure of 'Jurassic Park III' was bound to open the movie to criticism as exploring the world of dinosaurs seems to have been exhausted. However 'Jurassic World' doesn't try to be anything new, in fact it goes back to the original movie and adds on a few tasty elements. The film is set twenty two years after the original park was closed down after the disastrous events, and an Indian tycoon has now invested in a bigger and better park. However events take a disastrous turn once again due to genetically created experiments that are taking place behind the scenes. The story is good but not too inventive and the action sequences are breath-taking, whereas predictably some of the characters are abit two dimensional. The film is huge and highly enjoyable whether you are a fan of 'Jurassic Park' movies or not, this is old fashioned mayhem. In fact it is much better then the highly rated 'Godzilla' movie from 2014, which never got going. Jurassic World does what a great sequel should do, which is to take what the original had and change a few things while adding on a few sub-plots. Take the family and settle down to a a couple of hours of summer movie fun!
Dear site users, to download a 3D movie you can use one of the file storage sites TakeFile or MoonDL. It's up to you which method to choose. Learn more about Premium. Learn more about how to download from TakeFile. Learn more about how to download from MoonDL.
Also, if you have problems with payment on one site, you can try another


ATTENTION! If your account is only showing a small amount of traffic allocation, write a message to the support team of either TakeFile or MoonDL, informing them of your 3D-HD.CLUB user Premium status and they will increase your traffic allocation up to 512 GB every 48 hours.

Link Dead or Problem File? Please let us know and we will fix it!
Subscribe to our
Telegram channel
and don't miss the release of your favorite 3d movie!
Trailer Jurassic World 3D Blu Ray 2015
Add comment