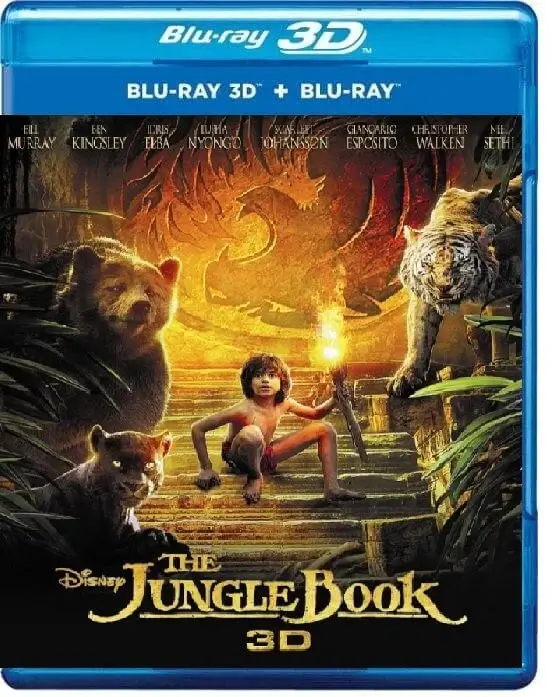 The Jungle Book 3D Blu Ray 2016
Producer: Jon Favreau
Duration: 1h 46 min.
Cast: Neel Sethi, Bill Murray, Ben Kingsley, Idris Elba, Lupita Nyong'o, Scarlett Johansson, Giancarlo Esposito, Christopher Walken, Garry Shandling, Brighton Rose, Emjay Anthony
IMDB: 7.4
DOWNLOAD
24 717
0
Story 3D Movie
3D film The Jungle Book tells the story of how Mowgli raised wolves, led by the magnificent Akela. When Sherkhan begins to threaten the boy's life, Mowgli decides to leave the pack, leave his home and go on a journey. The child is accompanied by the Baloo bear and the panther Bagheera, and on his way the serpent Kaa and the monkey King Louis are waiting for him. 3D film download can be on our website 3D-HD.CLUB
Review 3D Movie
Panther Bagheera finds in the jungle of a human baby, calls him Mowgli and passes on the education of wolves. Years later, the tiger Sherkhan, who killed the baby's father, recognizes the existence of a child. The mighty predator announces publicly that he will deal with Mowgli (Neil Seti), no matter who tries to protect him. While the wolves argue whether the boy deserves protection, Mowgli decides to save the 'tribesmen' from the war. He escapes from the pack and tries to return to the village of people where he was born.
Dear site users, to download a 3D movie you can use one of the file storage sites TakeFile or MoonDL. It's up to you which method to choose. Learn more about how to download from TakeFile. Learn more about how to download from MoonDL.
Also, if you have problems with payment on one site, you can try another


Have you bought a Premium and there is not enough traffic to download? Contact the TakeFile support team (This is not our support, but the service where you bought it), they will increase your traffic up to 512 gb every 48 hours.

Link Dead? Please let us know and we will fix it!
Subscribe to our
telegram channel
and don't miss the release of your favorite 3d movie!
Trailer The Jungle Book 3D Blu Ray 2016
Add comment