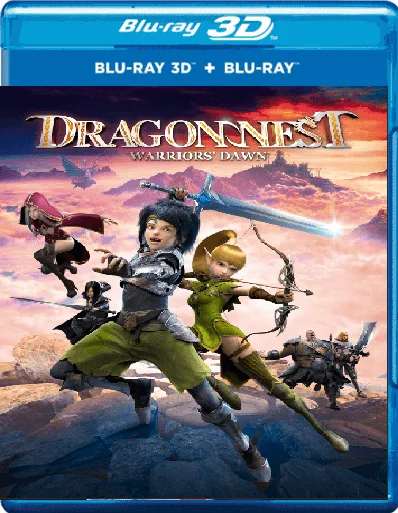 Dragon Nest Warriors' Dawn 3D Blu Ray 2014
Producer: Yuefeng Song
Duration: 1h 28 min.
Cast: Jiao Xu,Guanlin Ji, Ying Huang, Dawei Shen, Xianglong Meng, Ye Sun, Tian Jing, Hong Shang, Zitong Xia, Ge Hu, Blythe Auffarth, Graham Beckel
IMDB: 6.3
DOWNLOAD
1 263
0
Story 3D Movie
Altea was once a happy and prosperous land where humans, elves and beasts lived peacefully. But one day the Black Dragon woke up and plunged Althea into darkness and despair, all living things were swallowed up by Darkness. Is there a brave and strong warrior who can resist the forces of Darkness and win the unequal battle of the Black Dragon in the cartoon Dragon Nest Warriors' Dawn 3d blu ray.
Review 3D Movie
Great movie real great direction. Its really difficult to make a movie out of an anime and even more difficult to make a movie out of an anime game why the lore of-course. We all know movies like dragon ball evolution and Last Airbender. But this movie is superb its trimed neither to fast nor to slow. neither mushy or hard on eyes. It has emotion a bit of laughter and definitely no fan service unlike game.Every character is unique and you can watch it with your kid. You will love liya and lambart and their love story better than twilight. its not very famous because its an Asian movie not backed by any big media houses like pixar or Disney. but its on par even better than some .
Dear site users, to download a 3D movie you can use one of the file storage sites TakeFile or MoonDL. It's up to you which method to choose. Learn more about how to download from TakeFile. Learn more about how to download from MoonDL.
Also, if you have problems with payment on one site, you can try another


Have you bought a Premium and there is not enough traffic to download? Contact the TakeFile support team (This is not our support, but the service where you bought it), they will increase your traffic up to 512 gb every 48 hours.

Link Dead? Please let us know and we will fix it!
Subscribe to our
telegram channel
and don't miss the release of your favorite 3d movie!
Trailer Dragon Nest Warriors' Dawn 3D Blu Ray 2014
Add comment