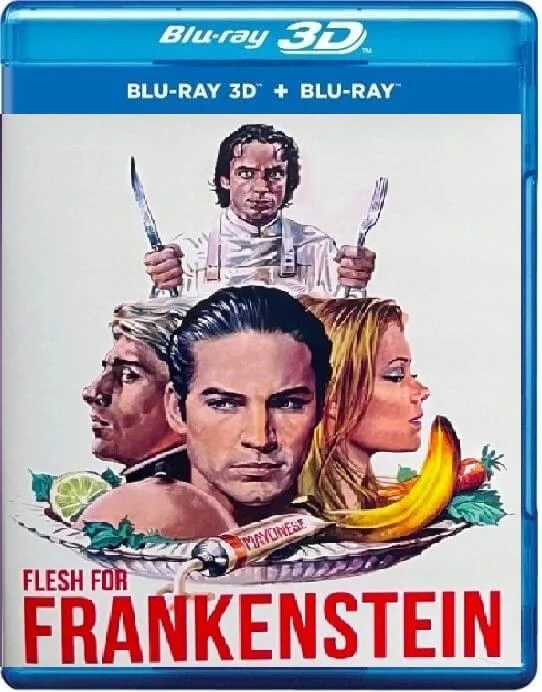 Flesh for Frankenstein 3D Blu Ray 1973
Producer: Paul Morrissey
Duration: 1h 35 min.
Cast: Joe Dallesandro, Udo Kier, Dalila Di Lazzaro
IMDB: 5,8
DOWNLOAD
3 045
0
Story 3D Movie
For starters, a child cuts off someone's head with a guillotine... Director Paul Morrissey plays up some variations on the Prometheus myth, spicing the dish with plenty of violence and sex, and playing around with the cute gothic atmosphere of Frankenstein's castle.
Frankenstein's nymphomaniac sister (Monique van Voren), she is the mother of his children, with might and main having fun with the servants in front of the children and Frankenstein himself (Udo Kier). Joe Dallesandro as a servant who suspects something is wrong in the house, especially when he spots his friend's head on one of Frankenstein's monsters...
The movie was made in a comedic way, but not everyone will like such a sense of humor in the movie Andy Warhol's Frankenstein 3d blu ray

Dear site users, to download a 3D movie you can use one of the file storage sites TakeFile or MoonDL. It's up to you which method to choose. Learn more about Premium. Learn more about how to download from TakeFile. Learn more about how to download from MoonDL.
Also, if you have problems with payment on one site, you can try another


ATTENTION! If your account is only showing a small amount of traffic allocation, write a message to the support team of either TakeFile or MoonDL, informing them of your 3D-HD.CLUB user Premium status and they will increase your traffic allocation up to 512 GB every 48 hours.

Link Dead or Problem File? Please let us know and we will fix it!
Subscribe to our
Telegram channel
and don't miss the release of your favorite 3d movie!
Trailer Flesh for Frankenstein 3D Blu Ray 1973
Add comment