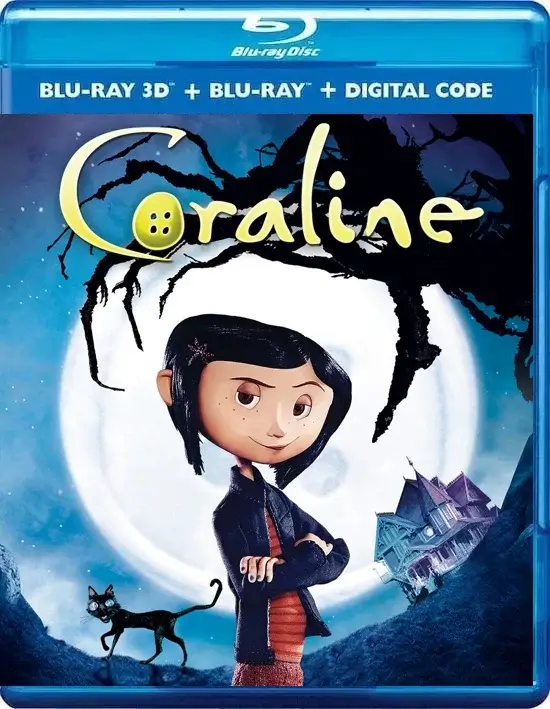 Coraline 3D Blu Ray 2009
Producer: Henry Selick
Duration: 1h 40 min.
Cast: Dakota Fanning, Keith David, Robert Bailey Jr.
IMDB: 7,7
DOWNLOAD
4 252
0
Story 3D Movie
Coraline 3D is a dark fantasy film that follows the story of a young girl who discovers a mysterious and parallel world behind a hidden door in her new home. In this alternate reality, everything seems perfect, with an Other Mother who is attentive and loving. However, Coraline soon realizes that this fantastical world holds eerie secrets.
As Coraline delves deeper into the Other World, she finds that her Other Mother wants to keep her there forever. The seemingly perfect world transforms into a sinister and twisted place, and Coraline must summon her courage to confront the Other Mother and save herself and the souls of other trapped children. The film unfolds as a surreal and visually stunning adventure, exploring themes of bravery, identity, and the consequences of escapism.

Dear site users, to download a 3D movie you can use one of the file storage sites TakeFile or MoonDL. It's up to you which method to choose. Learn more about Premium. Learn more about how to download from TakeFile. Learn more about how to download from MoonDL.
Also, if you have problems with payment on one site, you can try another


ATTENTION! If your account is only showing a small amount of traffic allocation, write a message to the support team of either TakeFile or MoonDL, informing them of your 3D-HD.CLUB user Premium status and they will increase your traffic allocation up to 512 GB every 48 hours.

Link Dead or Problem File? Please let us know and we will fix it!
Subscribe to our
Telegram channel
and don't miss the release of your favorite 3d movie!
Trailer Coraline 3D Blu Ray 2009
Add comment