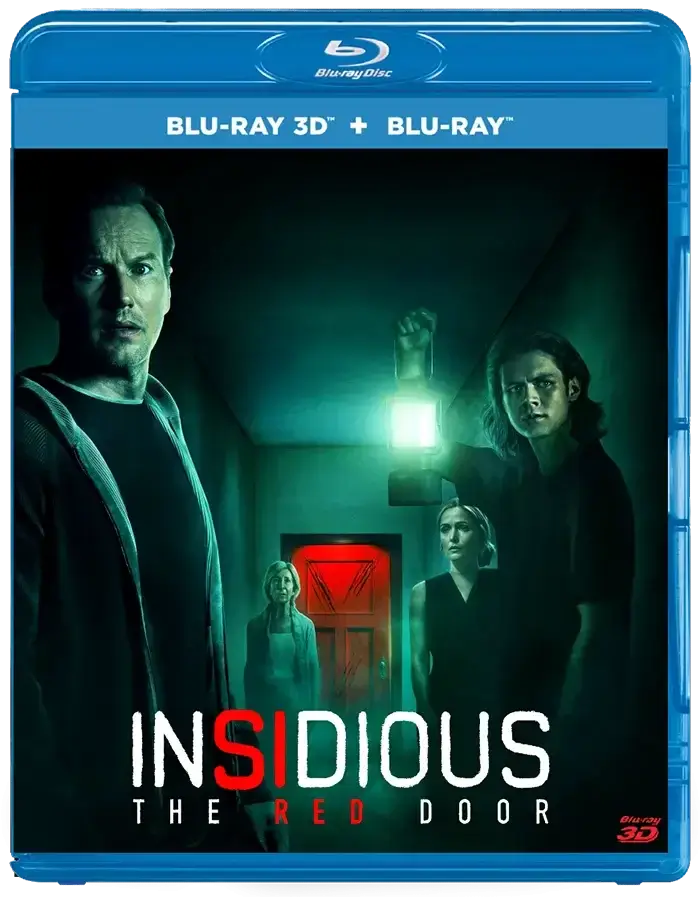 Insidious: The Red Door 3D Blu Ray 2023
Producer: Patrick Wilson
Duration: 1h 47 min.
IMDB: 5,6
DOWNLOAD
1 683
2
Story 3D Movie
Insidious: The Red Door 3D is a gripping supernatural horror movie that takes audiences on a chilling journey into the unknown. The story revolves around a family that moves into a historic mansion with a dark past. Soon, they discover a mysterious red door in the basement, which serves as a portal between our world and a malevolent realm. As sinister forces begin to haunt their lives, the family must confront their deepest fears to seal the red door and save their souls from an ancient evil. With spine-tingling visuals and heart-pounding suspense, this 3D experience immerses viewers in a realm of terror where reality and nightmares collide.
Insidious: The Red Door 3D Blu Ray 2023 originally was not released in 3D but has been converted to 3D specifically for the 3D-HD.CLUB, offering viewers an enhanced visual experience of the thrilling action sequences and special effects in the movie.
3D conversion by JFC

Review 3D Movie
Josh Lambert heads east to drop his son, Dalton, off at school. However, Dalton's college dream soon becomes a living nightmare when the repressed demons of his past suddenly return to haunt them both. Сelebrate Halloween with 3D-HD.CLUB and JFC with new 3D horror films every week this October! 🎃🎃🎃
Screenshots 3D Movie
Dear site users, to download a 3D movie you can use one of the file storage sites TakeFile or MoonDL. It's up to you which method to choose. Learn more about Premium. Learn more about how to download from TakeFile. Learn more about how to download from MoonDL.
Also, if you have problems with payment on one site, you can try another


ATTENTION! If your account is only showing a small amount of traffic allocation, write a message to the support team of either TakeFile or MoonDL, informing them of your 3D-HD.CLUB user Premium status and they will increase your traffic allocation up to 512 GB every 48 hours.

Link Dead or Problem File? Please let us know and we will fix it!
Subscribe to our
Telegram channel
and don't miss the release of your favorite 3d movie!
Trailer Insidious: The Red Door 3D Blu Ray 2023
Add comment