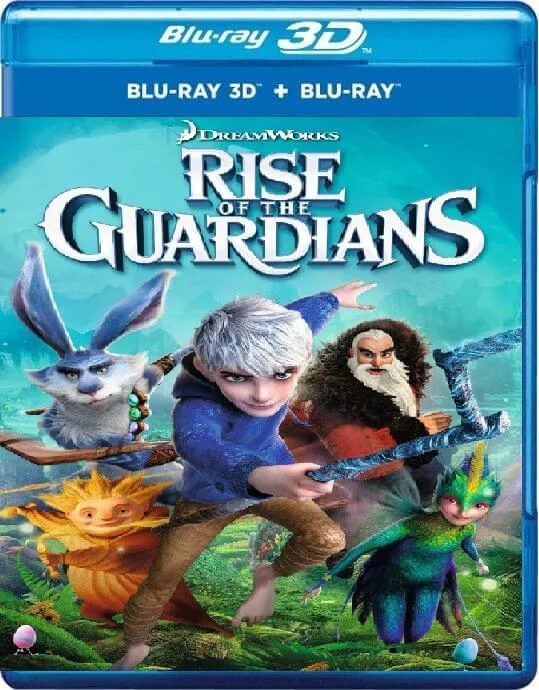 Rise of the Guardians 3D Blu Ray 2012
Producer: Peter Ramsey
Duration: 1h 37 min.
Cast: Chris Pine, Alec Baldwin, Jude Law, Isla Fisher, Hugh Jackman, Dakota Goyo, Khamani Griffin, Kamil McFadden, Georgie Grieve, Emily Nordwind, Jacob Bertrand, Olivia Mattingly, Dominique Grund
IMDB: 7.3
DOWNLOAD
1 640
0
Story 3D Movie
When the evil spirit Kromeshnik encroaches on the most precious-childhood dreams, the Northerner, Ice Jack, Easter Bunny, Tooth Fairy and Sandman for the first time unite to create a team of Rise of the Guardians 3d blu ray
Review 3D Movie
I am 24 year old fairly macho male,but I love animated movies. Me and my wife went and saw this movie on date night and hands down best Christmas movie of all times. It was full of wonderment,amazement and magic.I teared up at least 4 different times during the movie. It made me feel like a kid again it made me believe. I found myself gasping and laughing at the same parts as the the 3 year old little girl sitting 3 seats away was and any movie that can do that is worth seeing. best holiday movie of all times.
I am the wife :) and I found the movie to be equally moving and evoked emotions about the holidays and that I hadn't felt since I was a child. This may seem like a simple children's movie, but it is so much more than that if you really allow yourself to feel the characters. :) I hope you and your family enjoy the movie as much as we did!
Dear site users, to download a 3D movie you can use one of the file storage sites TakeFile or MoonDL. It's up to you which method to choose. Learn more about how to download from TakeFile. Learn more about how to download from MoonDL.
Also, if you have problems with payment on one site, you can try another


Have you bought a Premium and there is not enough traffic to download? Contact the TakeFile support team (This is not our support, but the service where you bought it), they will increase your traffic up to 512 gb every 48 hours.

Link Dead? Please let us know and we will fix it!
Subscribe to our
telegram channel
and don't miss the release of your favorite 3d movie!
Trailer Rise of the Guardians 3D Blu Ray 2012
Add comment