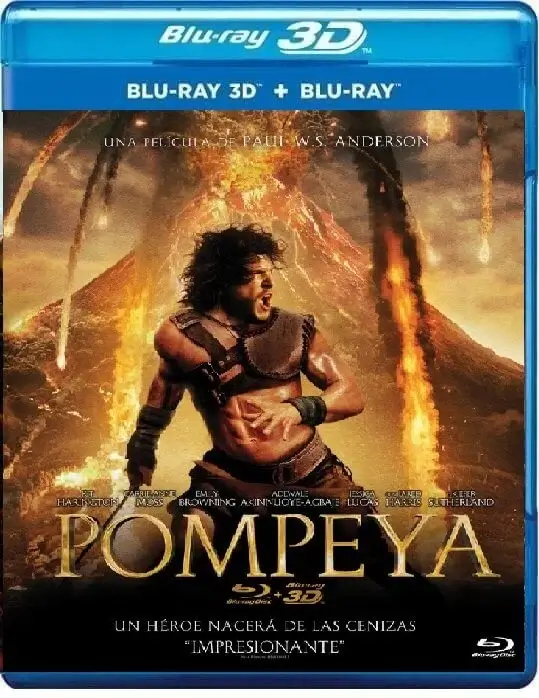 Pompeii 3D Blu Ray 2014
Producer: Paul W.S. Anderson
Duration: 1h 45min min.
Cast: Dylan Schombing, Jean-Francois Lachapelle, Rebecca Roberts
IMDB: 5,5
DOWNLOAD
1 765
1
Review 3D Movie
Hollywood deals with an ancient catastrophe.
The above phrase contains all one needs to be aware with regards to Pompeii. Brilliant and breathtaking spectacle marred by superficial storyline.
We live the last days of Pompeii leading to the eruption of Vesuvius. A slave arrives in town in order to fight for his life as part of a spectacle for a senator from Rome. He befriends another gladiator and the daughter of the town's governor falls for him.
On the one hand, a great job has been done to escalate the audiences tension as we await for Armageddon to hit and the visual climax does not disappoint. The effects are spectacular and the destruction is displayed to its full core.
Dear site users, to download a 3D movie you can use one of the file storage sites TakeFile or MoonDL. It's up to you which method to choose. Learn more about Premium. Learn more about how to download from TakeFile. Learn more about how to download from MoonDL.
Also, if you have problems with payment on one site, you can try another


ATTENTION! If your account is only showing a small amount of traffic allocation, write a message to the support team of either TakeFile or MoonDL, informing them of your 3D-HD.CLUB user Premium status and they will increase your traffic allocation up to 512 GB every 48 hours.

Link Dead or Problem File? Please let us know and we will fix it!
Subscribe to our
Telegram channel
and don't miss the release of your favorite 3d movie!
Trailer Pompeii 3D Blu Ray 2014
Add comment