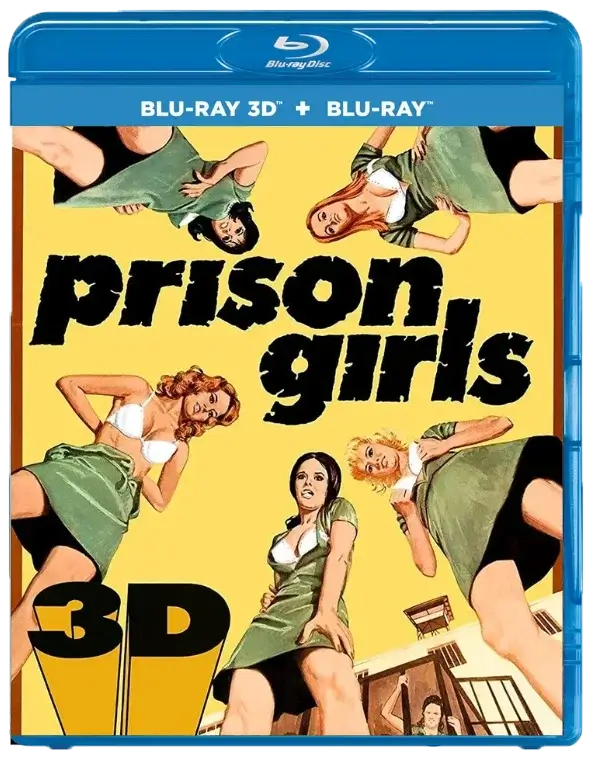 Story 3D Movie
Prison Girls 3D is a exploitation film directed by Tom DeSimone. The plot revolves around the lives of several female inmates in a women's prison. The film explores their experiences, relationships, and struggles behind bars. As the story unfolds, viewers are introduced to a diverse group of incarcerated women, each with her own background and reasons for being in prison. Some are hardened criminals, while others are first-time offenders or victims of circumstances. The 3d movie Prison Girls delves into the harsh realities of life in the prison, including the power dynamics among the inmates and the abuse they may face from the guards. It also touches on themes of sexuality and the relationships that develop within the confines of the prison walls.

Dear site users, to download a 3D movie you can use one of the file storage sites TakeFile or MoonDL. It's up to you which method to choose. Learn more about Premium. Learn more about how to download from TakeFile. Learn more about how to download from MoonDL.
Also, if you have problems with payment on one site, you can try another


ATTENTION! If your account is only showing a small amount of traffic allocation, write a message to the support team of either TakeFile or MoonDL, informing them of your 3D-HD.CLUB user Premium status and they will increase your traffic allocation up to 512 GB every 48 hours.

Link Dead or Problem File? Please let us know and we will fix it!
Subscribe to our
Telegram channel
and don't miss the release of your favorite 3d movie!
Trailer Prison Girls 3D Blu Ray 1972
Add comment