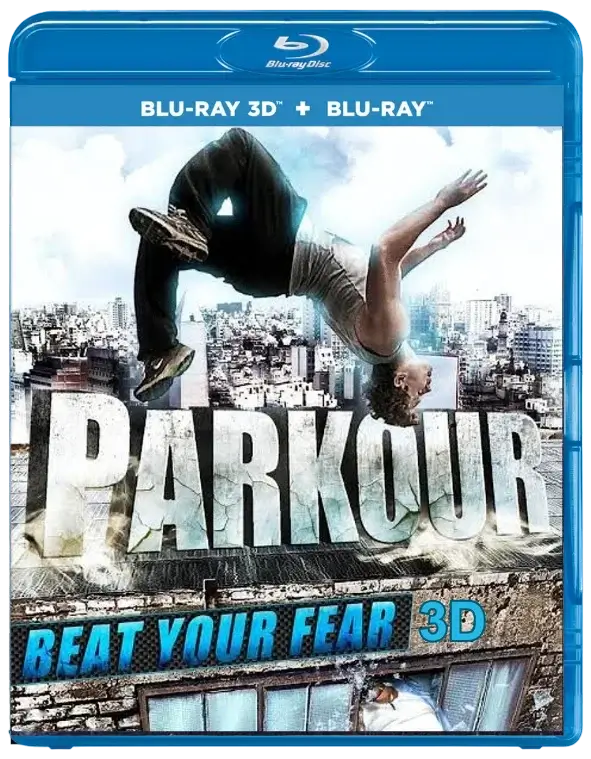 Parkour: Beat Your Fear 3D Blu Ray 2011
Producer: Francis Lam
Duration: 1h 29 min.
IMDB: 5,0
DOWNLOAD
328
0
Story 3D Movie
Parkour: Beat Your Fear 3D is a documentary movie that explores the world of parkour and the individuals who practice this extreme sport as a means of overcoming their fears and personal limitations.
The 3d movie follows a group of parkour enthusiasts and athletes as they engage in daring and acrobatic maneuvers through urban landscapes. These individuals come from diverse backgrounds and share their personal stories of how parkour has helped them conquer their fears, build self-confidence, and push their physical and mental boundaries.
Throughout the documentary Parkour: Beat Your Fear 3D, viewers are treated to breathtaking parkour sequences that showcase the incredible athleticism, agility, and creativity of the practitioners. These sequences are not only visually stunning but also serve as metaphors for the participants' journeys of self-discovery and empowerment.

Dear site users, to download a 3D movie you can use one of the file storage sites TakeFile or MoonDL. It's up to you which method to choose. Learn more about Premium. Learn more about how to download from TakeFile. Learn more about how to download from MoonDL.
Also, if you have problems with payment on one site, you can try another


ATTENTION! If your account is only showing a small amount of traffic allocation, write a message to the support team of either TakeFile or MoonDL, informing them of your 3D-HD.CLUB user Premium status and they will increase your traffic allocation up to 512 GB every 48 hours.

Link Dead or Problem File? Please let us know and we will fix it!
Subscribe to our
Telegram channel
and don't miss the release of your favorite 3d movie!
Add comment