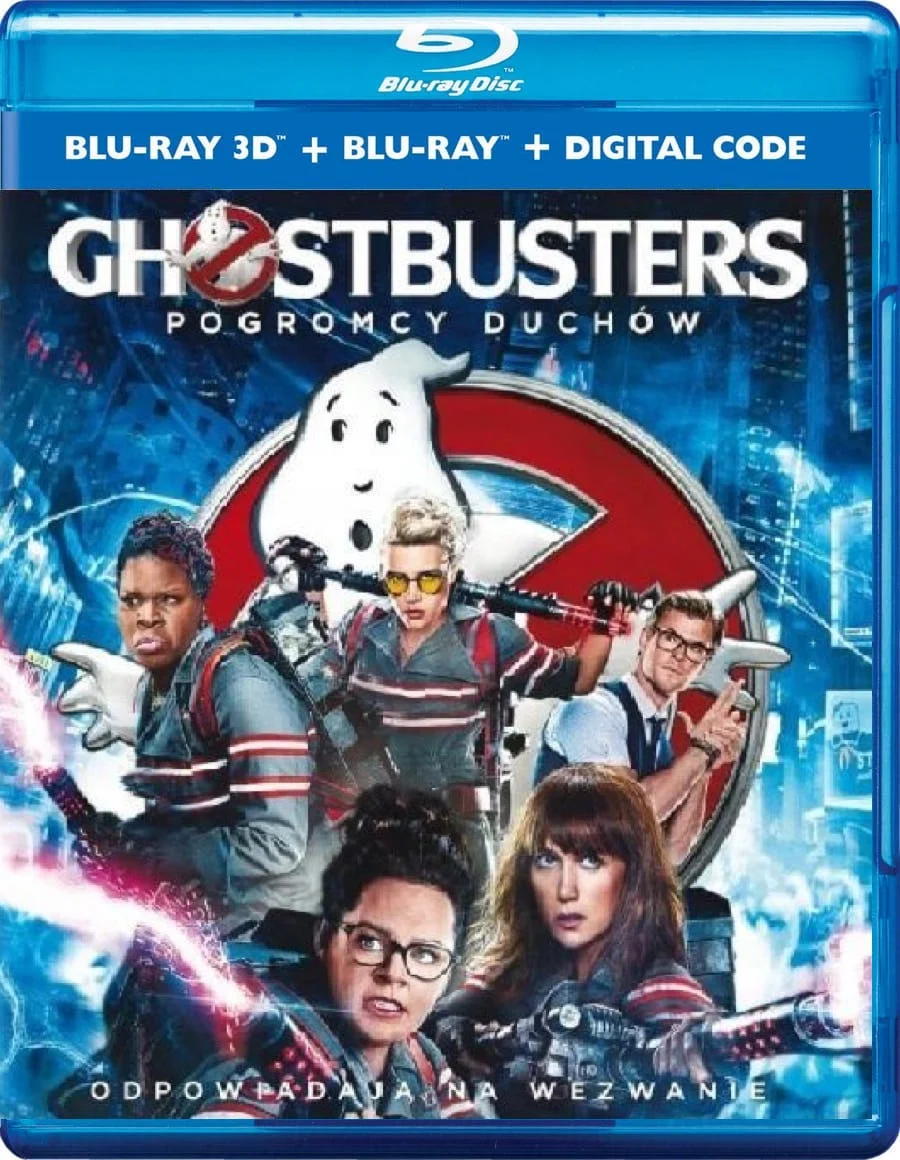 Ghostbusters 3D Blu Ray 2016
Producer: Paul Fig
Duration: 1h 56 min.
Cast: Melissa McCarthy, Kristen Wiig, Kate McKinnon, Leslie Jones, Chris Hemsworth, Cecily Strong, Andy Garcia, Neil Casey, Charles Dance, Michael Kenneth Williams
IMDB: 6.5
DOWNLOAD
2 375
0
Story 3D Movie
Relaunch of the legendary Ghostbusters 3D film franchise. At the center of the new story is a team of fearless girls who defended New York, overrun by a whole army of ghosts.
Review 3D Movie
University quantum physics lecturer Erin learns that a book about ghosts, which she once wrote with her former best friend Abby, is on sale again. Since the university does not approve of anti-scientific research, Erin finds Abby and demands that she remove the book from sale. Instead, Abby drags her ex-girlfriend into her ghostly quest, which she conducts with engineer Holzmann. When all three women lose their jobs, they set up a paranormal research center and hire New Yorker Patty and sexy but dumb-headed secretary Kevin. Meanwhile, the city begins to attack the ghosts, which prepare the ground for a grand cataclysm.
Dear site users, to download a 3D movie you can use one of the file storage sites TakeFile or MoonDL. It's up to you which method to choose. Learn more about how to download from TakeFile. Learn more about how to download from MoonDL.
Also, if you have problems with payment on one site, you can try another


Have you bought a Premium and there is not enough traffic to download? Contact the TakeFile support team (This is not our support, but the service where you bought it), they will increase your traffic up to 512 gb every 48 hours.

Link Dead? Please let us know and we will fix it!
Subscribe to our
telegram channel
and don't miss the release of your favorite 3d movie!
Trailer Ghostbusters 3D Blu Ray 2016
Add comment