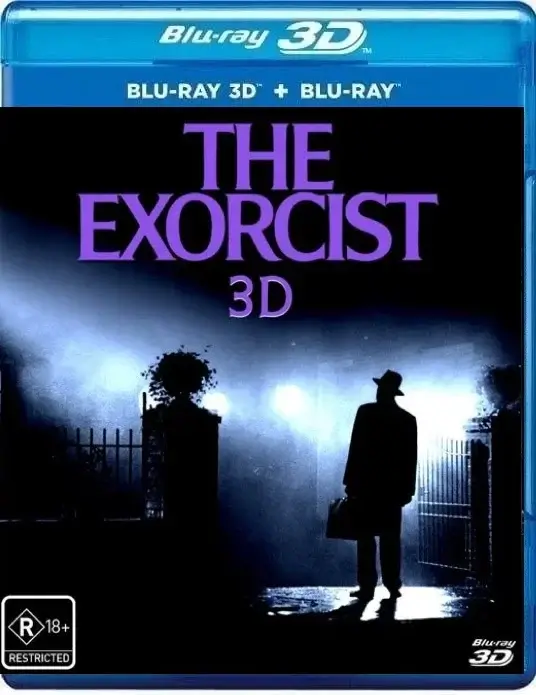 The Exorcist 3D Blu Ray 1973
Producer: William Friedkin
Duration: 2h 2 min.
Cast: Ellen Burstyn, Max von Sydow, Linda Blair, Lee J. Cobb, Kitty Winn, Jack MacGowran, Jason Miller
Conversion 2D to 3D by:
JFC
IMDB: 8.1
DOWNLOAD
1 766
3
Story 3D Movie
Trouble comes to the family of a famous actress - her underage daughter begins to behave in an inappropriate way. The mother believes that this is a consequence of her personal tragedy, doctors suspect a mental illness and are unable to diagnose. A specially invited priest suspects that the girl is possessed by the devil. The priest himself is not quite at peace with himself, he is trying to resist the demon in the girl and in himself. Download and watch The Exorcist 3d. 
The Exorcist 3D Blu Ray 1973 originally was not released in 3D but has been converted to 3D specifically for the 3D-HD.CLUB, offering viewers an enhanced visual experience of the thrilling action sequences and special effects in the movie.
3D conversion by JFC

Review 3D Movie
Experience the bone-chilling terror of The Exorcist like never before, as this timeless horror classic re-emerges in 3D. Immerse yourself in the spine-tingling battle between good and evil as the demonic possession of young Regan MacNeil unfolds right before your eyes. Don't miss the chance to witness the groundbreaking special effects and heart-stopping suspense of this iconic film, now enhanced for a new generation of thrill-seekers in 3D!
Screenshots 3D Movie
Dear site users, to download a 3D movie you can use one of the file storage sites TakeFile or MoonDL. It's up to you which method to choose. Learn more about Premium. Learn more about how to download from TakeFile. Learn more about how to download from MoonDL.
Also, if you have problems with payment on one site, you can try another


ATTENTION! If your account is only showing a small amount of traffic allocation, write a message to the support team of either TakeFile or MoonDL, informing them of your 3D-HD.CLUB user Premium status and they will increase your traffic allocation up to 512 GB every 48 hours.

Link Dead or Problem File? Please let us know and we will fix it!
Subscribe to our
Telegram channel
and don't miss the release of your favorite 3d movie!
Trailer The Exorcist 3D Blu Ray 1973
Add comment