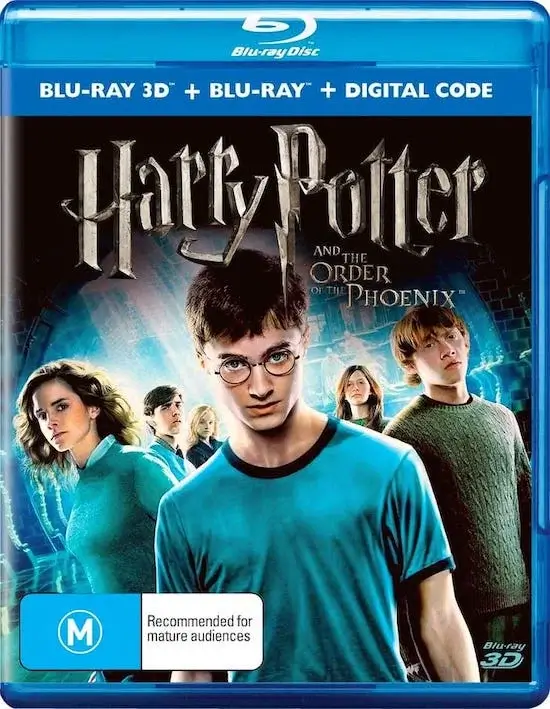 Harry Potter and the Order of the Phoenix 3D Blu Ray 2007
Producer: David Yates
Duration: 2h 18 min.
Cast: Daniel Radcliffe, Emma Watson, Rupert Grint, Brendan Gleeson, Harry Melling, Jason Boyd, Richard Macklin, Kathryn Hunter
IMDB: 7.5
DOWNLOAD
1 490
2
Story 3D Movie
Harry spends his fifth year at Hogwarts school and discovers that many of the members of the wizarding community deny the very fact of the young wizard's recent competition with the embodiment of universal evil Voldemort, pretending that they have no idea that the villain has returned. Fearing that the venerable head of Hogwarts Albus Dumbledore is spreading false rumors about the return of Voldemort, seeking to undermine the authority of the Minister of Magic Cornelius Fudge and take his place in the future, Cornelius appoints a new professor of defense against the dark arts, who will have to closely monitor Dumbledore and Hogwarts students. But the ministry–approved course of lectures on defensive magic by Professor Dolores Umbridge turns out to be absolutely useless in practice - young wizards are simply unable to resist the action of dark forces that threaten them and the entire magical community. And then, at the insistence of his friends Hermione and Ron, Harry takes the initiative into his own hands.
Secretly meeting with a small group of students calling themselves Dumbledore's Squad, Harry teaches them self-defense against the dark forces, preparing the brave wizards for the unusual battle that awaits them ahead. Download and watch Harry Potter and the Order of the Phoenix 3D. 
Harry Potter and the Order of the Phoenix 3D Blu Ray 2007 originally was not released in 3D but has been converted to 3D specifically for the 3D-HD.CLUB, offering viewers an enhanced visual experience of the thrilling action sequences and special effects in the movie.
3D conversion by JFC

Screenshots 3D Movie
Dear site users, to download a 3D movie you can use one of the file storage sites TakeFile or MoonDL. It's up to you which method to choose. Learn more about Premium. Learn more about how to download from TakeFile. Learn more about how to download from MoonDL.
Also, if you have problems with payment on one site, you can try another


ATTENTION! If your account is only showing a small amount of traffic allocation, write a message to the support team of either TakeFile or MoonDL, informing them of your 3D-HD.CLUB user Premium status and they will increase your traffic allocation up to 512 GB every 48 hours.

Link Dead? Please let us know and we will fix it!
Subscribe to our
Telegram channel
and don't miss the release of your favorite 3d movie!
Trailer Harry Potter and the Order of the Phoenix 3D Blu Ray 2007
Add comment