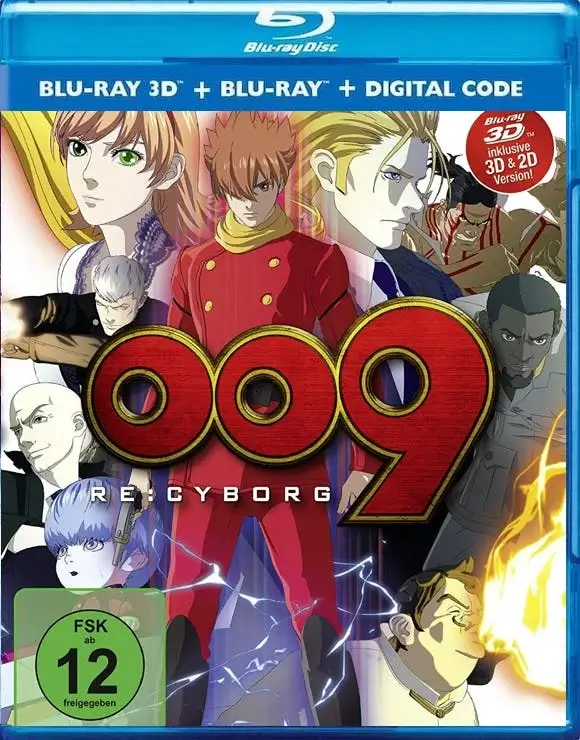 009 Re:Cyborg 3D Blu Ray 2012
Story 3D Movie
The modern history "009 Re:Cyborg" 3d blu ray of 2013. In London, Moscow, Berlin, New York, several explosions occurred simultaneously, large skyscrapers collapsed in them one after another. The unexpected attack of terrorists plunged the world into panic. In the past, when the world was already in crisis once, there were nine cyborg warriors who saved it from destruction. Dr. Gilmore, who is their creator, is again trying to assemble his team, whose members, by this time, are each in their homeland. Who is behind all these terrorist attacks? Who will they have to fight this time? They will be given back the memory that was erased after the recent events. And as soon as this happens, the Zero Zero squad of reborn cyborgs will begin the battle with the worldwide evil.
Dear site users, to download a 3D movie you can use one of the file storage sites TakeFile or MoonDL. It's up to you which method to choose. Learn more about how to download from TakeFile. Learn more about how to download from MoonDL.

Have you bought a Premium and there is not enough traffic to download? Contact the TakeFile support team (This is not our support, but the service where you bought it), they will increase your traffic up to 512 gb every 48 hours.

Link Dead? Please let us know and we will fix it!
Subscribe to our
telegram channel
and don't miss the release of your favorite 3d movie!
Trailer 009 Re:Cyborg 3D Blu Ray 2012
Add comment