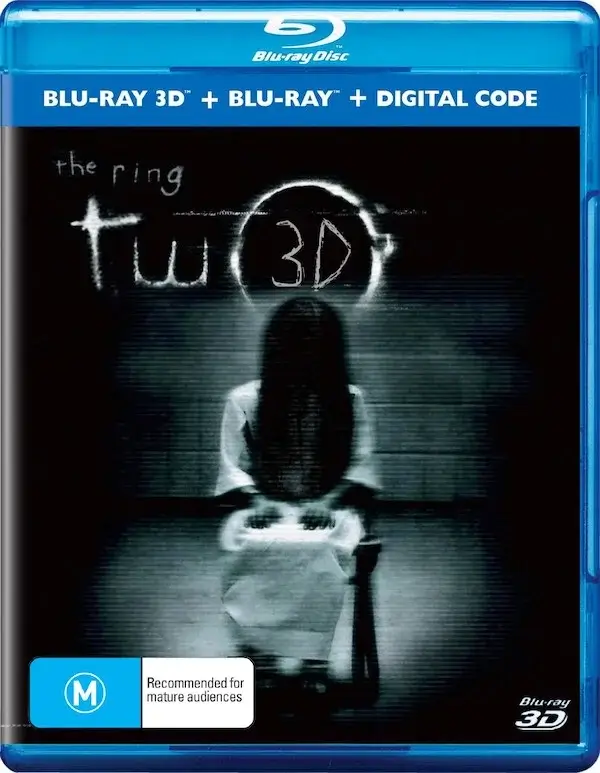 The Ring Two 3D Blu Ray 2005
Producer: Hideo Nakata
Duration: 1h 50 min.
Cast: Naomi Watts, David Dorfman, Sissy Spacek, Simon Baker, Elizabeth Perkins, Gary Cole, Ryan Merriman
Conversion 2D to 3D by:
JFC
IMDB: 5.4
DOWNLOAD
1 666
8
Story 3D Movie
The film "The Ring" 3d blu ray takes place six months after the terrible events that happened to Rachel Keller and her son Aidan in Seattle. To hide from frightening memories and start a new life, Rachel and her son move to the small coastal town of Astoria, Oregon. But all hopes are dashed when a teenager dies in the city, and an unsigned videotape is found at the crime scene. Rachel realizes that vengeful Samara has returned to continue her ruthless game of death.
The Ring Two 3D Blu Ray 2005 originally was not released in 3D but has been converted to 3D specifically for the 3D-HD.CLUB, offering viewers an enhanced visual experience of the thrilling action sequences and special effects in the movie.
3D conversion by JFC

Screenshots 3D Movie
Dear site users, to download a 3D movie you can use one of the file storage sites TakeFile or MoonDL. It's up to you which method to choose. Learn more about Premium. Learn more about how to download from TakeFile. Learn more about how to download from MoonDL.
Also, if you have problems with payment on one site, you can try another


ATTENTION! If your account is only showing a small amount of traffic allocation, write a message to the support team of either TakeFile or MoonDL, informing them of your 3D-HD.CLUB user Premium status and they will increase your traffic allocation up to 512 GB every 48 hours.

Link Dead or Problem File? Please let us know and we will fix it!
Subscribe to our
Telegram channel
and don't miss the release of your favorite 3d movie!
Trailer The Ring Two 3D Blu Ray 2005
Add comment