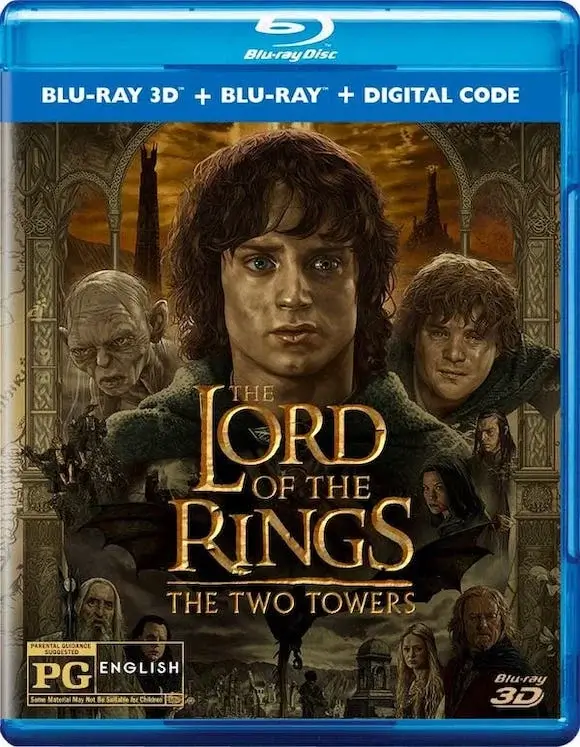 The Lord of the Rings: The Two Towers 3D Blu Ray 2002
Story 3D Movie
After the events of the "The Lord of the Rings: The Fellowship of the Ring" 3d blu ray, the heroes are divided and have lost hope.The brotherhood has broken up, but the journey into the bowels of Mordor for Frodo and Sam continues. Their guide becomes Gollum, who pursues his own selfish motives. At this time, Aragorn, Legolas and Gimli are on the trail of the Uruk-hays who kidnapped Merry and Pippin, but fate leads them to the city of Rohan people. Soon they will meet an old friend who, as they thought, left them forever.
3D conversion by JFC
Dear site users, to download a 3D movie you can use one of the file storage sites TakeFile or MoonDL. It's up to you which method to choose. Learn more about how to download from TakeFile. Learn more about how to download from MoonDL.


Have you bought a Premium and there is not enough traffic to download? Contact the TakeFile support team (This is not our support, but the service where you bought it), they will increase your traffic up to 512 gb every 48 hours.

Link Dead? Please let us know and we will fix it!
Subscribe to our
telegram channel
and don't miss the release of your favorite 3d movie!
Trailer The Lord of the Rings: The Two Towers 3D Blu Ray 2002
Add comment