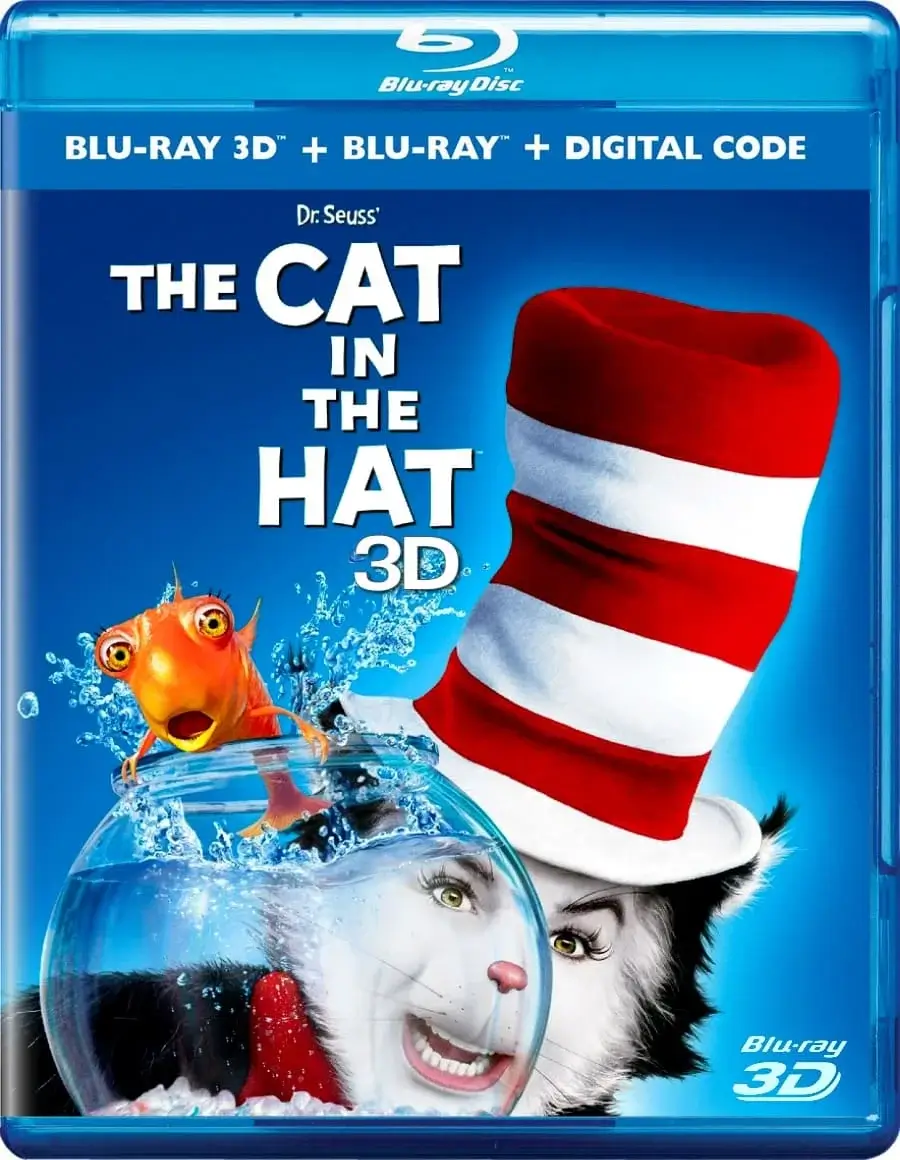 The Cat in the Hat 3D Blu Ray 2003
Story 3D Movie
This will be a special day for Conrad and Sally Walden. But they don't even know about it. After all, what's so unusual about staying with a babysitter while Mom disappears at work? And it is hardly possible to find something wonderful when absolutely everything is forbidden to you, even a little resembling fun. After all, looking at the street all day is rather a very ordinary and incredibly boring thing, and the rain that continuously pours outside the window will not add joy and will not lift the mood. Not a single thing fits the definition of "special".
With the exception of a huge talking cat at least 180 centimeters tall, sporting a red-and-white striped top hat and a bright red tie. No one will get bored in the company with him. It is he who will make this day special. Watch the movie with your family "The Cat in the Hat" 3d blu ray. 
3D conversion by JFC
Dear site users, to download a 3D movie you can use one of the file storage sites TakeFile or MoonDL. It's up to you which method to choose. Learn more about how to download from TakeFile. Learn more about how to download from MoonDL.


Have you bought a Premium and there is not enough traffic to download? Contact the TakeFile support team (This is not our support, but the service where you bought it), they will increase your traffic up to 512 gb every 48 hours.

Link Dead? Please let us know and we will fix it!
Subscribe to our
telegram channel
and don't miss the release of your favorite 3d movie!
Trailer The Cat in the Hat 3D Blu Ray 2003
Add comment