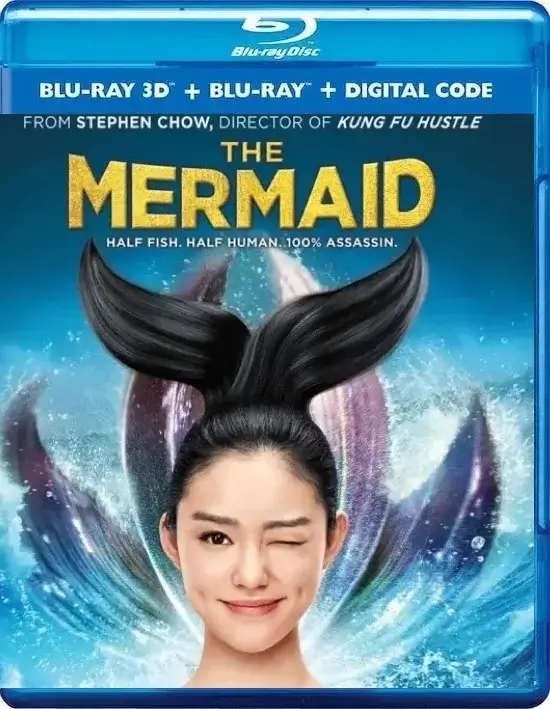 The Mermaid 3D Blu Ray 2016
Producer: Stephen Chow
Duration: 1h 34 min.
Cast: Chao Deng, Show Lo, Yuqi Zhang, Yun Lin, Hark Tsui, Zhang Wen
IMDB: 6.2
DOWNLOAD
735
3
Story 3D Movie
A little mermaid named Shan goes on a mission to seduce and kill industrialist Liu Xuan, who pollutes the oceans, killing life in them.
Review 3D Movie
Before our attention is a loud and ambitious film by Hong Kong director Stephen Chow called "The Mermaid" 3D. The budget of the picture is huge, and this Chinese film is one of the largest in the history of Chinese cinema. 
We see the story of a mermaid. She came to earth to gain trust and kill a powerful industrialist who pollutes the oceans, and because of this, everything in them dies. A mermaid named Sean gets into an incredible and dangerous adventure in which her very life is in danger.
Dear site users, to download a 3D movie you can use one of the file storage sites TakeFile or MoonDL. It's up to you which method to choose. Learn more about how to download from TakeFile. Learn more about how to download from MoonDL.
Also, if you have problems with payment on one site, you can try another


Have you bought a Premium and there is not enough traffic to download? Contact the TakeFile support team (This is not our support, but the service where you bought it), they will increase your traffic up to 512 gb every 48 hours.

Link Dead? Please let us know and we will fix it!
Subscribe to our
telegram channel
and don't miss the release of your favorite 3d movie!
Trailer The Mermaid 3D Blu Ray 2016
Add comment