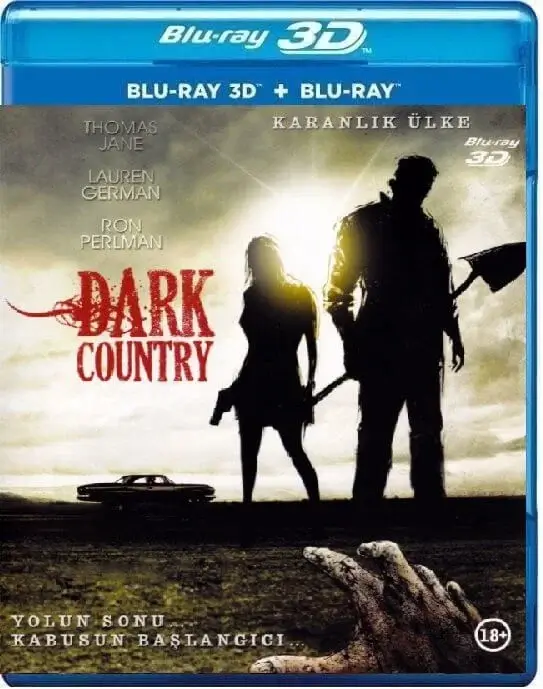 Dark Country 3D Blu Ray 2009
Producer: Thomas Jane
Duration: 1h 28 min.
Cast: Thomas Jane, Lauren German, Ron Perlman, Chris Browning, Con Schell
IMDB: 5.3
DOWNLOAD
1 185
0
Story 3D Movie
A couple of newlyweds, Dick and Gina, accidentally run over a man on the track. Having put the wounded man in the car, they go to look for the hospital, but the man comes to his senses and suddenly says that Gina must leave her husband. And then pounces on Dick, trying to strangle him. Defending himself, he kills the stranger and the newlyweds decide to bury him in the desert.
But getting rid of this strange type will be much more difficult than they thought - not even the grave can hold him in the movies Dark Country 3d blu ray.
Review 3D Movie
Well, If you like Thomas Jane as an Actor, you'll like this film. I saw him in the Film Thursday. I always enjoyed the roles hes played. Not only did he act well in this film, but he directed it fairly well too. I think that the film noir characteristics were well portrayed, though that the film bordered a horror flick. The acting was great, and I highly recommend this film to anyone who likes film noir or thomas jane. I feel like the film was going somewhere at the end and he just didn't quite get the ending he had hoped for, but loved the film, and all the special effects that remind me of the film noir films of the 1940's.
Dear site users, to download a 3D movie you can use one of the file storage sites TakeFile or MoonDL. It's up to you which method to choose. Learn more about how to download from TakeFile. Learn more about how to download from MoonDL.


Have you bought a Premium and there is not enough traffic to download? Contact the TakeFile support team (This is not our support, but the service where you bought it), they will increase your traffic up to 512 gb every 48 hours.

Link Dead? Please let us know and we will fix it!
Subscribe to our
telegram channel
and don't miss the release of your favorite 3d movie!
Trailer Dark Country 3D Blu Ray 2009
Add comment