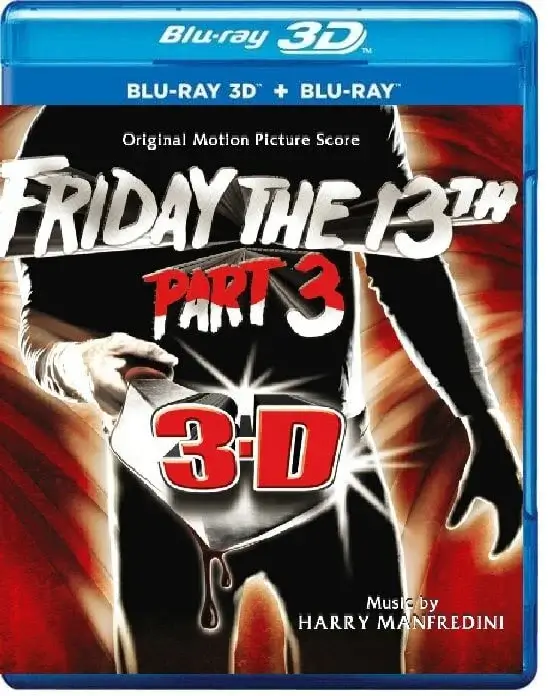 Friday the 13th Part III 3D Blu Ray 1982
Producer: Steve Miner
Duration: 1h 35 min.
Cast: Richard Brooker, Dana Kimmell, Paul Brief, Tracy Savage, Jeffrey Rogers, Katharine Parks, Larry Zerner, David Katims, Rachel Howard, Terry Ballard
IMDB: 5.7
DOWNLOAD
3 792
1
Story 3D Movie
Summer holidays turn into a monstrous bloody nightmare Friday the 13th Part III 3D for another group of naive and careless young people who are at the mercy of the ominous curse of the Crystal Lake camp. Jason Voorhees is here again and he wants blood!
First, he will invent new sophisticated methods of murder, and then, through the slits of a hockey mask, he will watch the terrible agony of his victims!
Review 3D Movie
So, the plot of the film unfolds the next day after a horrific attack was made on the neighboring camp located near the notorious "Crystal Lake", and almost all the leaders were cut to pieces by Jason Voorhees, who had risen from an underwater grave, who could not forgive people are mistreated. The protagonist of the third film is a young girl named Chris (Kimmel) who tries to cope with her fears and returns to the nearby forests to drown out the last pockets of pain caused by the attack of a stranger about two years ago. Arriving at the place with a company of good comrades, Chris is located in her parents' house, where her good friend Rick (Paul Kratka) was already waiting for her, who prepared the rooms for temporary settlement. Having tried to distract themselves from worldly worries at least for a while, the guys are fully armed to take a rest, but they never expected that this trip for most of them would be the last thing they did in their lives. The newly returned maniac Jason is not going to share his forest and lake with just anyone, and even more so with teenagers obsessed with sex, alcohol and loud music.
Dear site users, to download a 3D movie you can use one of the file storage sites TakeFile or MoonDL. It's up to you which method to choose. Learn more about how to download from TakeFile. Learn more about how to download from MoonDL.
Also, if you have problems with payment on one site, you can try another


Have you bought a Premium and there is not enough traffic to download? Contact the TakeFile support team (This is not our support, but the service where you bought it), they will increase your traffic up to 512 gb every 48 hours.

Link Dead? Please let us know and we will fix it!
Subscribe to our
telegram channel
and don't miss the release of your favorite 3d movie!
Trailer Friday the 13th Part III 3D Blu Ray 1982
Add comment