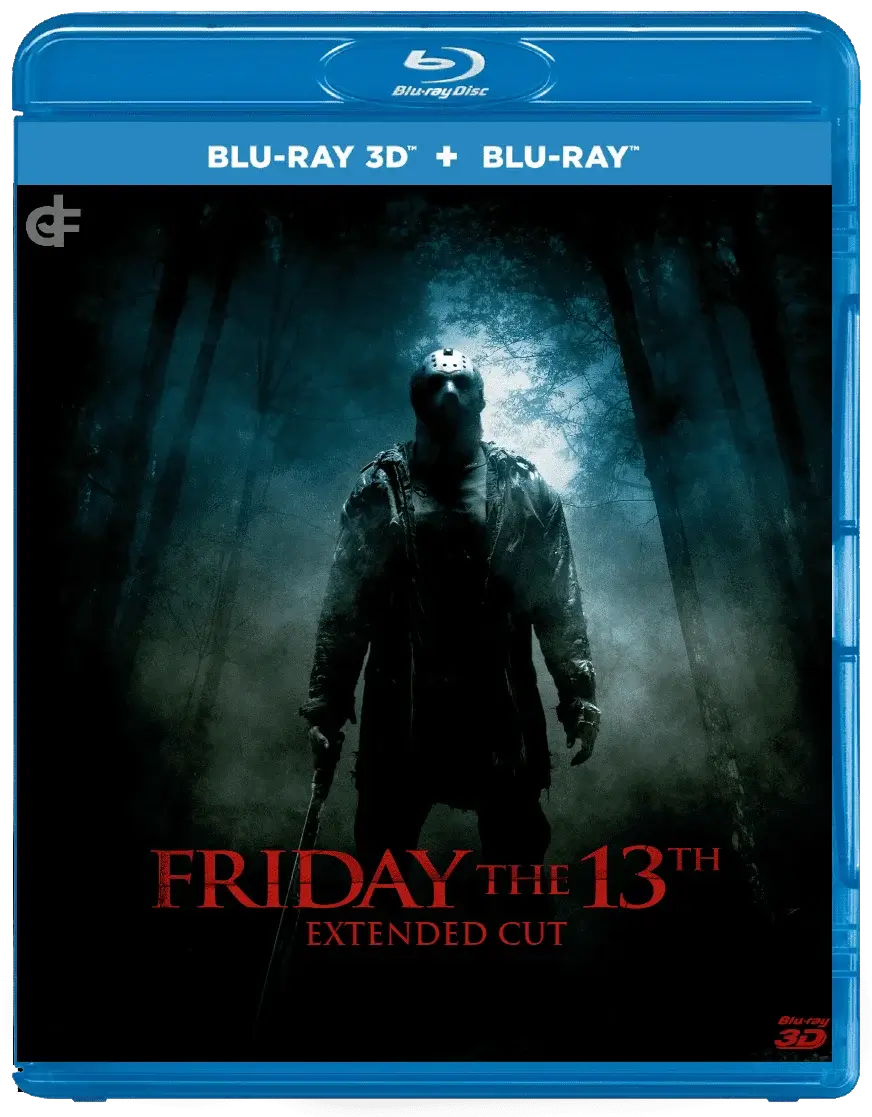 Friday the 13th 3D Blu Ray 2009
Producer: Marcus Nispel
Duration: 1h 45 min.
Cast: Jared Padalecki, Amanda Righetti, Derek Mears
Conversion 2D to 3D by:
JFC
IMDB: 5,5
DOWNLOAD
1 038
4
Story 3D Movie
Friday the 13th 3D 2009 is a reboot of the iconic horror franchise that follows a group of young adults who venture into the woods near Camp Crystal Lake. As they settle into a cabin, they stumble upon an old campsite that once belonged to the infamous Camp, where a series of brutal murders occurred years ago. Despite local legends and warnings, the group dismisses the superstitions and continues their weekend getaway.
Their fun and relaxation take a nightmarish turn when they encounter Jason Voorhees, the masked killer who lurks in the woods seeking vengeance for the death of his mother, Pamela Voorhees. Jason, armed with an array of deadly weapons, begins a relentless pursuit of the trespassers, leaving a trail of gore and terror in his wake.
As the group fights for survival, they uncover the chilling truth about Jason's gruesome past and the horrors that lie hidden within the cursed grounds of Camp Crystal Lake. With each passing moment, the body count rises, and the survivors must outwit the relentless killer or face a gruesome demise.
Friday the 13th 3D 2009 delivers the suspense, scares, and thrills that make it a perfect choice for those looking to immerse themselves in the Halloween holiday spirit. Jason Voorhees' return to the screen in 3D  serves as a chilling reminder that in the darkest corners of the woods, the legend of Crystal Lake lives on, ready to terrify a new generation of horror fans.
Friday the 13th 3D Blu Ray 2009 originally was not released in 3D but has been converted to 3D specifically for the 3D-HD.CLUB, offering viewers an enhanced visual experience of the thrilling action sequences and special effects in the movie.
3D conversion by JFC

Review 3D Movie
Friday The 13th follows a group of college students decide to spend the weekend at Crystal Lake, where they come across the deadly and vengeful Jason Voorhees, witness the underrated 2009 film this Friday the 13th.
Сelebrate Halloween with 3D-HD.CLUB and JFC with new 3D horror films every week this October! 🎃🎃🎃
Screenshots 3D Movie
Dear site users, to download a 3D movie you can use one of the file storage sites TakeFile or MoonDL. It's up to you which method to choose. Learn more about Premium. Learn more about how to download from TakeFile. Learn more about how to download from MoonDL.
Also, if you have problems with payment on one site, you can try another


ATTENTION! If your account is only showing a small amount of traffic allocation, write a message to the support team of either TakeFile or MoonDL, informing them of your 3D-HD.CLUB user Premium status and they will increase your traffic allocation up to 512 GB every 48 hours.

Link Dead or Problem File? Please let us know and we will fix it!
Subscribe to our
Telegram channel
and don't miss the release of your favorite 3d movie!
Trailer Friday the 13th 3D Blu Ray 2009
Add comment