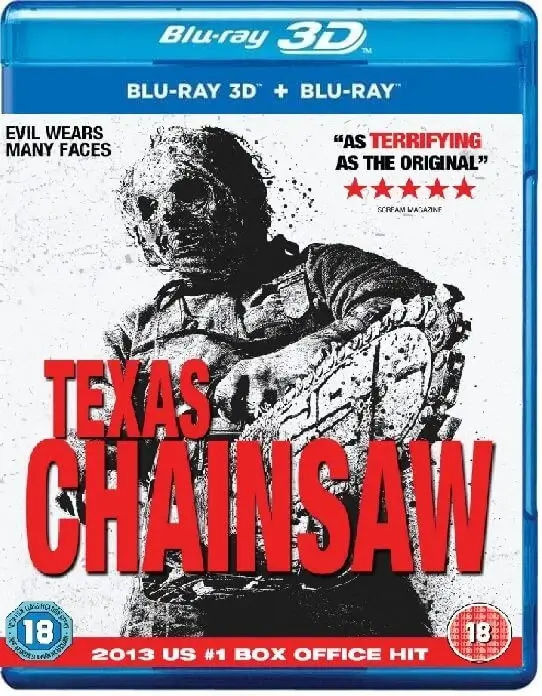 Texas Chainsaw 3D Blu Ray 2013
Producer: John Lewsenhope
Duration: 1h 28 min.
Cast: Alexandra Daddario, Dan Yeager, Trey Songz, Tanya Raymond Tom Barry, Paul Ray, Bill Moseley, Scott Eastwood, Sean Cypos, Keram Maliki-Sanchez
IMDB: 5
DOWNLOAD
3 029
0
Story 3D Movie
The sequel to the popular horror film Texas Chainsaw 3D. The plot of the film unfolds thirty years after the events of the film "Texas Chainsaw Massacre" by Tobe Hooper, released in 1974. The one who was called "Leatherface" returned to commit even more crimes.
Review 3D Movie
The new 3D toy of modern cinematographers is not only a way to show the depth of the picture in all its glory, but also a new reason to remind the viewer once again about the characters of bygone years, to extend their screen life and a chance to make money on it once again. Here are Hollywood bosses again and make old acquaintances maniacs and psychopaths take up their favorite tools, which they used as shredding human bodies, and explore new territories of the latest 3D technologies of modern cinema. Following an excellent 2003 remake by Marcus Nispel, Texas maniac Leatherface re-starts his chainsaw to master 3D and remind the viewer of what a horror movie is in classic content.
Dear site users, to download a 3D movie you can use one of the file storage sites TakeFile or MoonDL. It's up to you which method to choose. Learn more about how to download from TakeFile. Learn more about how to download from MoonDL.
Also, if you have problems with payment on one site, you can try another


Have you bought a Premium and there is not enough traffic to download? Contact the TakeFile support team (This is not our support, but the service where you bought it), they will increase your traffic up to 512 gb every 48 hours.

Link Dead? Please let us know and we will fix it!
Subscribe to our
telegram channel
and don't miss the release of your favorite 3d movie!
Trailer Texas Chainsaw 3D Blu Ray 2013
Add comment