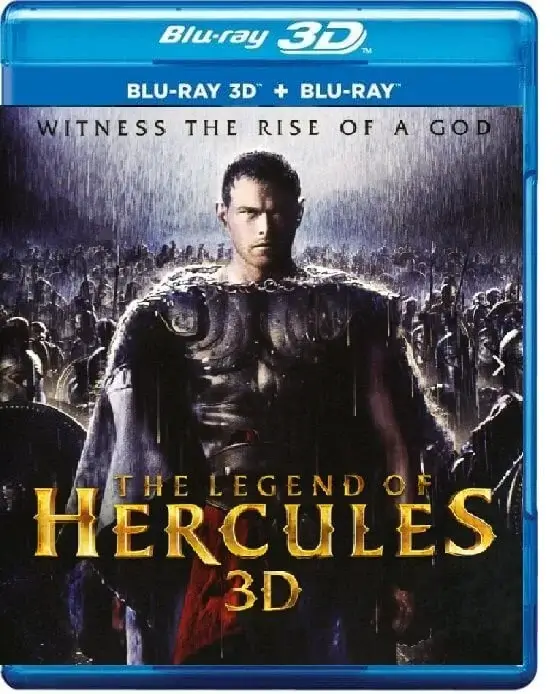 The Legend of Hercules 3D Blu Ray 2014
Producer: Rennie Harlin
Duration: 1h 39 min.
Cast: Kellan Lutz, Gaia Weiss, Scott Adkins, Roxanne McKee, Liam Garrigan, Liam McIntyre, Rade Serbedzija, Johnathon Schaech, Luke Newberry, Kenneth Cranham, Mariah Gale, Sarai Givaty, Dimiter Doichinov, Nikolai Sotirov, Radoslav Parvanov
IMDB: 4.2
DOWNLOAD
1 818
0
Story 3D Movie
A new version of the exploits of the most famous hero of ancient Greek myths, Hercules 3D.
1200 BC Ancient Greece. The beautiful queen Alcmene fell under the spell of the formidable god of Olympus - Zeus and bore him a son, Hercules 3D. At birth, he was foretold to become the greatest warrior who would rule over nations and bring peace and prosperity to his country. But while Hercules does not know anything about his purpose. He grew up to be a wonderful and strong youth. He dreams of the love of the princess of Crete, Hebe, who is promised to his brother in marriage. When Hercules learns of his great mission, he must choose: to escape with his love or fulfill his destiny. He will have to fight the centaur, defeat the giants that have grown from the dragon's teeth, outwit the goddesses of Fate, save his beloved Hebe and go into battle with his worst enemy - the son of the god of war Ares.

Review 3D Movie
What makes Hercules 3D, the greatest of the mythical heroes of Ancient Greece, famous? Many of them. The famous 12 labors of Hercules do not exhaust all of his adventures. For centuries, all of Greece with gusto retell old and composed new stories about Hercules, his family and his friends and companions. So why the hell did the authors of the new "Hercules" not take the plot from the colossal variety of ancient myths, but turned the title character into a clone of Maximus from Gladiator?
Dear site users, to download a 3D movie you can use one of the file storage sites TakeFile or MoonDL. It's up to you which method to choose. Learn more about Premium. Learn more about how to download from TakeFile. Learn more about how to download from MoonDL.
Also, if you have problems with payment on one site, you can try another


ATTENTION! If your account is only showing a small amount of traffic allocation, write a message to the support team of either TakeFile or MoonDL, informing them of your 3D-HD.CLUB user Premium status and they will increase your traffic allocation up to 512 GB every 48 hours.

Link Dead? Please let us know and we will fix it!
Subscribe to our
Telegram channel
and don't miss the release of your favorite 3d movie!
Trailer The Legend of Hercules 3D Blu Ray 2014
Add comment