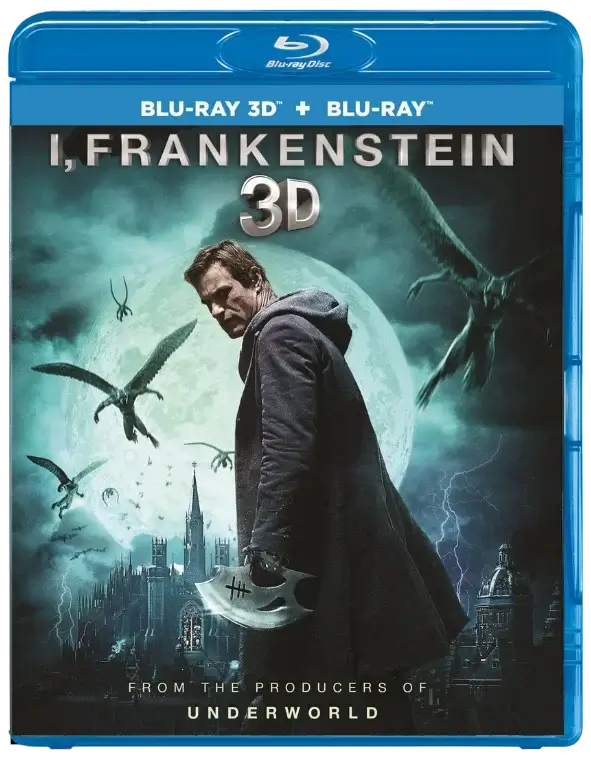 Story 3D Movie
I, Frankenstein 3D is a action-fantasy film set in a modern-day, supernatural world. The plot is a reimagining of Mary Shelley's classic novel Frankenstein. The story picks up where Shelley's novel left off, with Dr. Victor Frankenstein's creature, Adam Frankenstein, surviving for centuries. In the film, Adam is an immortal and powerful being caught in a war between two supernatural factions: the Gargoyles, who protect humanity from evil creatures, and the Demons, led by the treacherous Prince Naberius.
Adam, initially reluctant to take part in the supernatural conflict, becomes humanity's unexpected protector as he battles against both Demons and Gargoyles who seek to manipulate his unique existence. Along the way, he forms an alliance with a Gargoyle warrior named Terra and uncovers the Demons' sinister plot to reanimate corpses and create an army of soulless creatures.
The 3D movie I, Frankenstein is a blend of action, horror, and fantasy, as Adam Frankenstein struggles to find his place in a world filled with supernatural beings and moral dilemmas. The film explores themes of identity, redemption, and the consequences of playing with the forces of life and death, all set against a backdrop of epic battles and dark forces.

Dear site users, to download a 3D movie you can use one of the file storage sites TakeFile or MoonDL. It's up to you which method to choose. Learn more about Premium. Learn more about how to download from TakeFile. Learn more about how to download from MoonDL.
Also, if you have problems with payment on one site, you can try another


ATTENTION! If your account is only showing a small amount of traffic allocation, write a message to the support team of either TakeFile or MoonDL, informing them of your 3D-HD.CLUB user Premium status and they will increase your traffic allocation up to 512 GB every 48 hours.

Link Dead or Problem File? Please let us know and we will fix it!
Subscribe to our
Telegram channel
and don't miss the release of your favorite 3d movie!
Trailer I, Frankenstein 3D Blu Ray 2014
Add comment