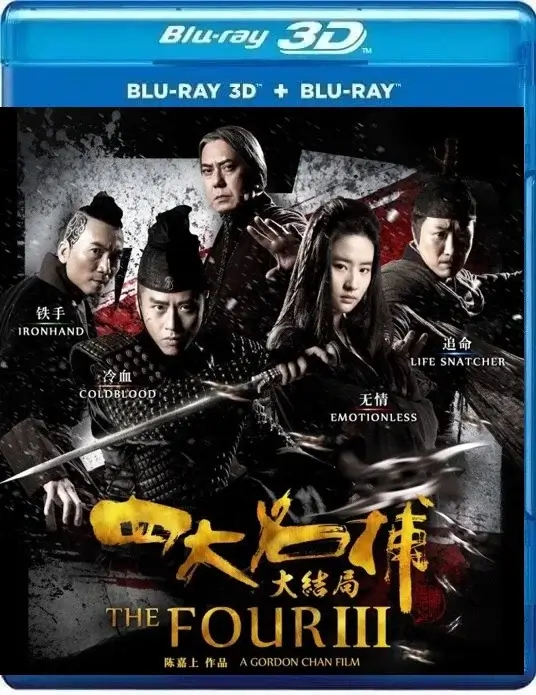 Story 3D Movie
The Four 3 3D continues the tale of the Divine Constabulary, a group of skilled detectives with extraordinary abilities. In this installment, they face a new and formidable adversary, An Shigeng, who possesses a powerful and lethal weapon. As the Divine Constabulary strives to thwart An Shigeng's sinister plans and prevent the weapon from falling into the wrong hands, they become entangled in a complex web of intrigue, betrayal, and shifting allegiances. The detectives must use their unique skills and teamwork to navigate treacherous waters, uncovering the truth behind An Shigeng's ambitions and the mysterious origins of the deadly weapon. The film is a fast-paced action-packed 3D adventure, exploring themes of justice, loyalty, and the enduring power of teamwork in their mission to protect the kingdom.

Dear site users, to download a 3D movie you can use one of the file storage sites TakeFile or MoonDL. It's up to you which method to choose. Learn more about Premium. Learn more about how to download from TakeFile. Learn more about how to download from MoonDL.
Also, if you have problems with payment on one site, you can try another


ATTENTION! If your account is only showing a small amount of traffic allocation, write a message to the support team of either TakeFile or MoonDL, informing them of your 3D-HD.CLUB user Premium status and they will increase your traffic allocation up to 512 GB every 48 hours.

Link Dead or Problem File? Please let us know and we will fix it!
Subscribe to our
Telegram channel
and don't miss the release of your favorite 3d movie!
Trailer The Four 3 3D Blu Ray 2014
Add comment