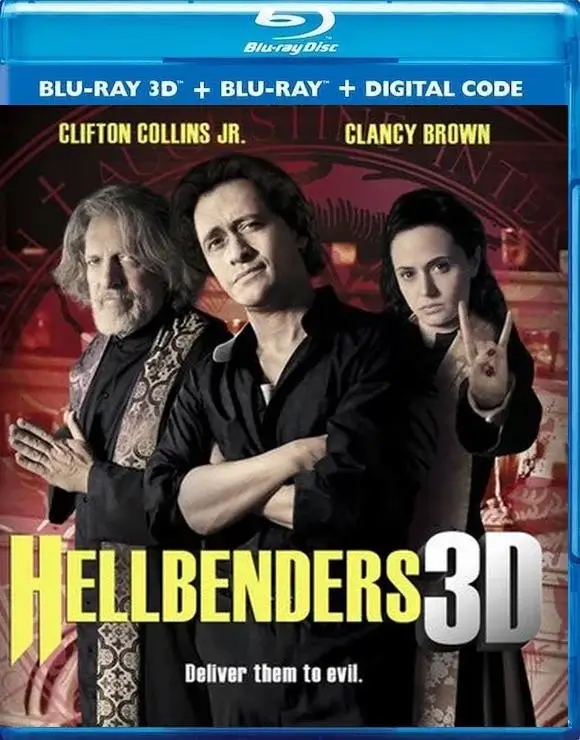 Hellbenders 3D Blu Ray 2012
Producer: J.T. Petty
Duration: 1h 25 min.
Cast: Clifton Collins Jr., Clancy Brown, Andre Royo, Robyn Rikoon, Macon Blair, Stephen Gevedon, Larry Fessenden
IMDB: 4.9
DOWNLOAD
80
0
Story 3D Movie
An eccentric comedy "Hellbenders" 3d blu ray about a team of dissolute exorcists exorcising evil spirits who are eager to plunge the Earth into chaos. Members of the Order use every opportunity to sin in order to attract the attention of demons. Their plan is simple and effective: they force a demon to possess one of them, and then take him warm. But one day they encounter someone stronger than small demons. Satan himself decides to challenge them! Hunters have to go all out and send the devil back to Hell!
Review 3D Movie
The priests under the leadership of Angus are often renegades. These servants of God specialize in exorcism, but in this struggle they are ready to go to the end, so they constantly, nonstop, purposefully sin. The fact is that it is easier for a sinner to "lure" a demon into his body, and when this happens, you can commit suicide and thus send especially strong creatures of darkness straight to hell.
J. T. Petty is a very versatile personality. He writes scripts (mostly video games) and graphic novels, shoots all sorts of different movies, and also produces and mounts a little. At the heart of "Hellbenders" is his own comic book, and at the heart of it is a very intriguing idea – infallible priests who compete to see who will overdo whom.
Dear site users, to download a 3D movie you can use one of the file storage sites TakeFile or MoonDL. It's up to you which method to choose. Learn more about how to download from TakeFile. Learn more about how to download from MoonDL.

Have you bought a Premium and there is not enough traffic to download? Contact the TakeFile support team (This is not our support, but the service where you bought it), they will increase your traffic up to 512 gb every 48 hours.

Link Dead? Please let us know and we will fix it!
Subscribe to our
telegram channel
and don't miss the release of your favorite 3d movie!
Trailer Hellbenders 3D Blu Ray 2012
Add comment