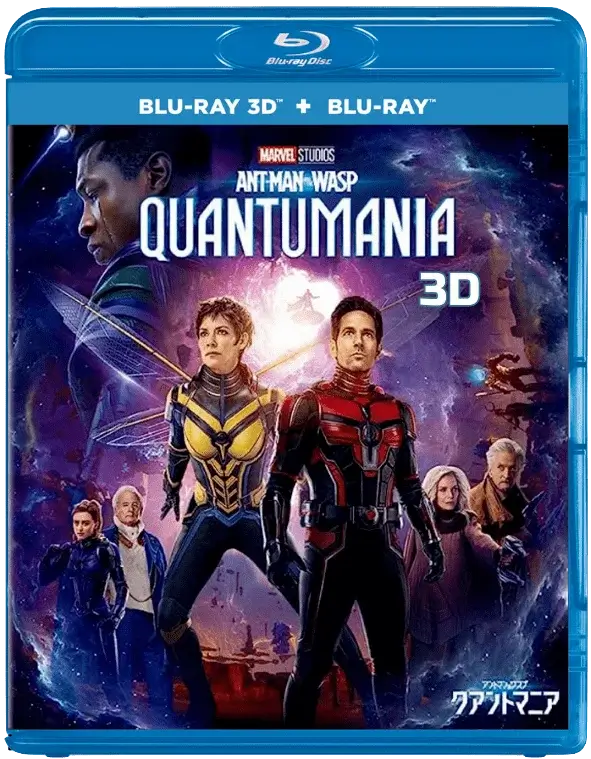 Ant-Man and the Wasp Quantumania 3D Blu Ray 2023
Producer: Peyton Reed
Duration: 2h 4 min.
Cast: Paul Rudd, Evangeline Lilly, Michael Douglas
IMDB: 6,1
DOWNLOAD
9 350
23
Story 3D Movie
In Ant-Man and the Wasp: Quantumania 3D the story continues the adventures of shrinking superheroes as they navigate the complexities of the quantum realm. The protagonist, along with the Wasp and their allies, faces new challenges and adversaries on a quest that takes them to unexplored dimensions.
As they delve deeper into the mysteries of the quantum realm, unforeseen consequences and unexpected discoveries unfold. The film explores the consequences of manipulating reality and the potential threats that arise when tampering with the fabric of space and time.
With a blend of humor, action, and quantum exploration, Ant-Man and the Wasp: Quantumania 3D promises a thrilling and visually inventive addition to the Marvel Cinematic Universe.
3D Movie from the Franchise - Ant-Man

Dear site users, to download a 3D movie you can use one of the file storage sites TakeFile or MoonDL. It's up to you which method to choose. Learn more about Premium. Learn more about how to download from TakeFile. Learn more about how to download from MoonDL.
Also, if you have problems with payment on one site, you can try another


ATTENTION! If your account is only showing a small amount of traffic allocation, write a message to the support team of either TakeFile or MoonDL, informing them of your 3D-HD.CLUB user Premium status and they will increase your traffic allocation up to 512 GB every 48 hours.

Link Dead or Problem File? Please let us know and we will fix it!
Subscribe to our
Telegram channel
and don't miss the release of your favorite 3d movie!
Trailer Ant-Man and the Wasp Quantumania 3D Blu Ray 2023
Add comment