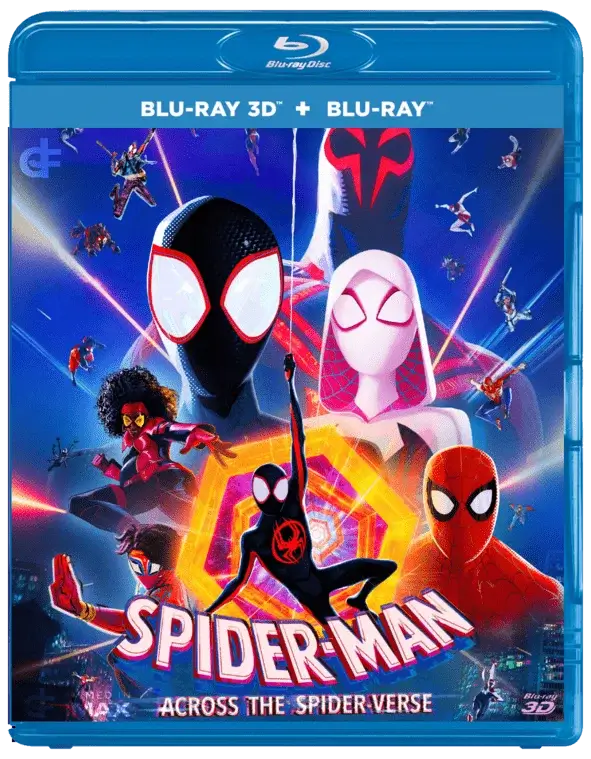 Spider-Man: Across the Spider-Verse 3D Blu Ray 2023
Producer: Joaquim Dos Santos
Duration: 2h 20 min.
Cast: Shameik Moore, Hailee Steinfeld, Brian Tyree Henry
Conversion 2D to 3D by:
JFC
IMDB: 8,8
DOWNLOAD
6 756
17
Story 3D Movie
Spider-Man: Across the Spider-Verse 3D is an upcoming animated film that serves as a sequel to Spider-Man: Into the Spider-Verse 3D. Spider-Man: Across the Spider-Verse 3D continues to explore the concept of the multiverse, following the events of the first film. Miles Morales, the young Spider-Man from an alternate universe, is settling into his role as the web-slinging hero in his own dimension. However, he discovers a new threat that has the potential to unravel the fabric of reality itself.
Miles' journey takes an unexpected turn when he encounters Gwen Stacy, a.k.a. Spider-Woman, from another alternate universe. Gwen reveals that she's been traversing the multiverse in search of a solution to a crisis that could threaten all of existence. Together, they uncover a sinister plot orchestrated by a powerful villain who seeks to manipulate the multiverse for their own nefarious purposes.
Spider-Man: Across the Spider-Verse 3D blends action, humor, and heart as it explores the multiverse and its diverse array of Spider-People, while delving into themes of identity, courage, and the bonds that unite heroes across dimensions.
3D Movie from the Franchise - Spider-man
Spider-Man: Across the Spider-Verse 3D Blu Ray 2023 originally was not released in 3D but has been converted to 3D specifically for the 3D-HD.CLUB, offering viewers an enhanced visual experience of the thrilling action sequences and special effects in the movie.
3D conversion by JFC

Review 3D Movie
In Spider-Man: Across The Spider-Verse 3D Miles Morales finds himself once again pulled into the multiverse, where he encounters alternate versions of Spider-People from different dimensions. Featuring a unique 3D conversion that balances and works with its flaws to achieve effective pop outs and intense depth, JFC explores the limitless possibilities of the Spider-Man mythos across three dimensions and countless realities, while consistently changing the experience as the film progresses, there is something for every 3D fan in this film, whether you like to see things fly out of your screen, endless depth, or more natural, realistic 3D. Seeing is believing!
Screenshots 3D Movie
Dear site users, to download a 3D movie you can use one of the file storage sites TakeFile or MoonDL. It's up to you which method to choose. Learn more about Premium. Learn more about how to download from TakeFile. Learn more about how to download from MoonDL.
Also, if you have problems with payment on one site, you can try another


ATTENTION! If your account is only showing a small amount of traffic allocation, write a message to the support team of either TakeFile or MoonDL, informing them of your 3D-HD.CLUB user Premium status and they will increase your traffic allocation up to 512 GB every 48 hours.

Link Dead or Problem File? Please let us know and we will fix it!
Subscribe to our
Telegram channel
and don't miss the release of your favorite 3d movie!
Trailer Spider-Man: Across the Spider-Verse 3D Blu Ray 2023
Add comment