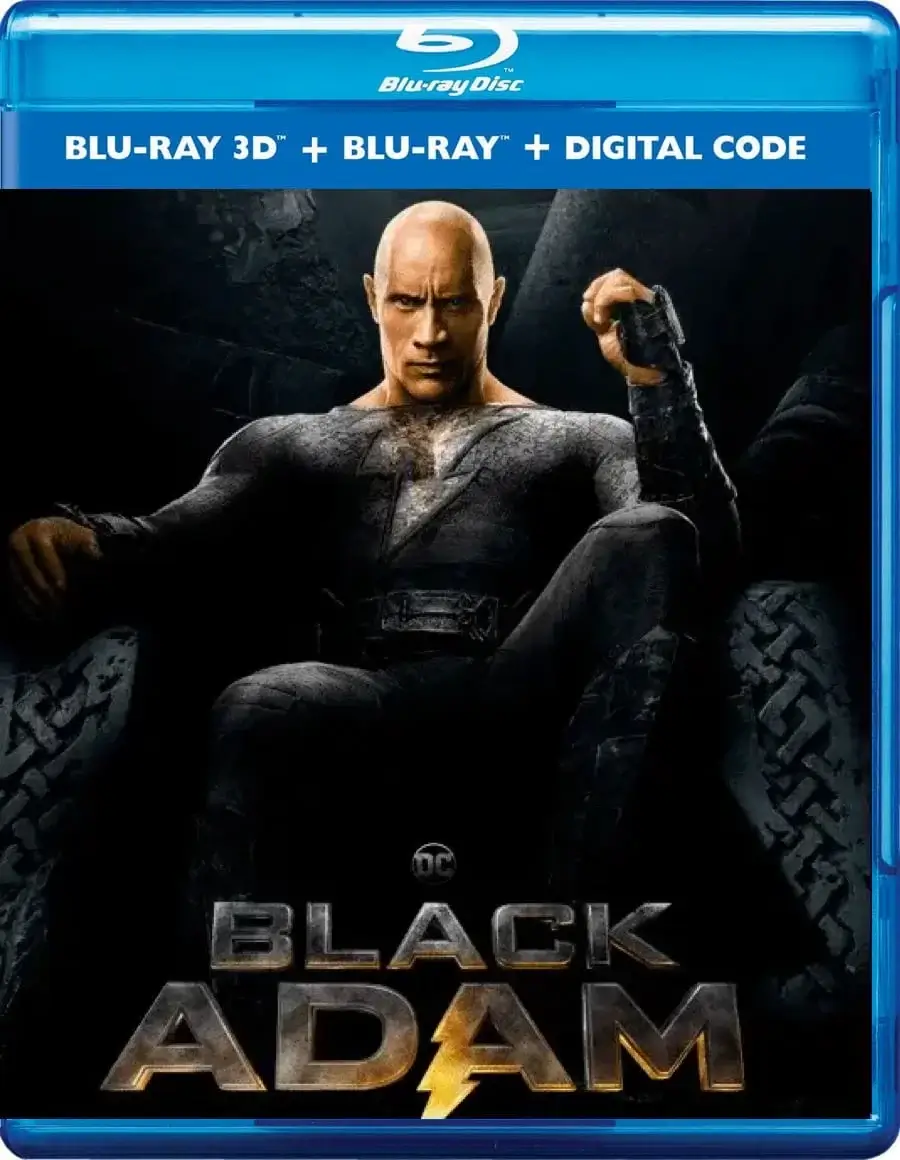 Black Adam 3D Blu Ray 2022
Story 3D Movie
Before we head into our own time, "Black Adam" gives the exposition in short order: many years ago, before Ancient Egypt and even before Mesopotamia, there was a kingdom called Kandak. The tyrant ruler An-Kot wanted to create the Sabbak Crown, a demonic artifact that endowed the wearer with enormous power. To do this, a great deal of the rare mineral etherium is needed--the population of Kandak went to slave in the quarries. But one kid started a riot. An-Kot wanted to kill the troublemaker, but he got the powers of the wizards of the land, became the "champion" of the gods and stopped the tyrant.
Years later, in the twenty-first century, Kandak is enslaved again, this time by the international mercenary company Intergang. They siphon off resources from the country and look for Sabbak's crown. Except that the first to find it is an oppositionist and archaeologist Adrianna. She also, fleeing from the mercenaries, awakens Teth-Adam - seemingly the same champion who has been asleep for 5,000 years. The girl and her son Amon hope that the hero will save Kandak. But he is not much interested in the liberation of the oppressed. And, says the giant, he is no hero. Based on the DC Comics series with the same name and a spin-off of Shazam!
3D conversion by JFC
Dear site users, to download a 3D movie you can use one of the file storage sites TakeFile or MoonDL. It's up to you which method to choose. Learn more about how to download from TakeFile. Learn more about how to download from MoonDL.
Also, if you have problems with payment on one site, you can try another


Have you bought a Premium and there is not enough traffic to download? Contact the TakeFile support team (This is not our support, but the service where you bought it), they will increase your traffic up to 512 gb every 48 hours.

Link Dead? Please let us know and we will fix it!
Subscribe to our
telegram channel
and don't miss the release of your favorite 3d movie!
Trailer Black Adam 3D Blu Ray 2022
Add comment