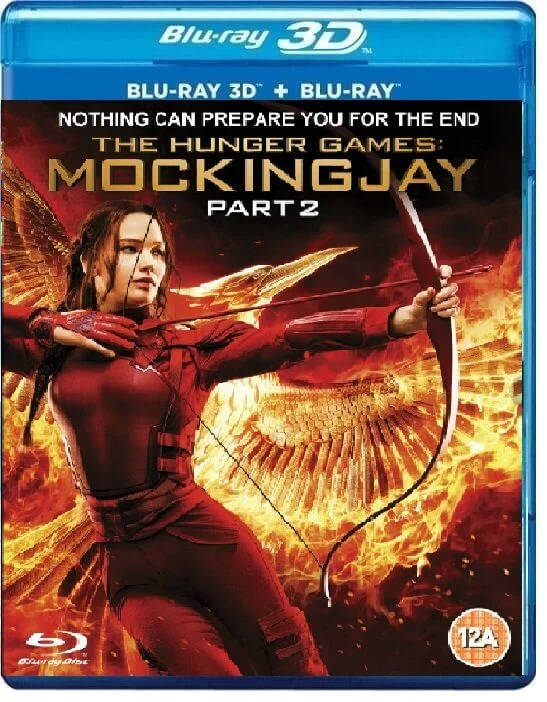 The Hunger Games: Mockingjay Part 2 3D Blu Ray 2015
Producer: Francis Lawrence
Duration: 2h 17 min.
Cast: Jennifer Lawrence, Josh Hutcherson, Liam Hemsworth
IMDB: 6,6
DOWNLOAD
11 650
1
Story 3D Movie
In The Hunger Games: Mockingjay Part 2 3D the epic conclusion to the series unfolds as the protagonist, now a determined symbol of rebellion, leads the charge against the oppressive Capitol. As the rebellion intensifies, the protagonist and her allies embark on a perilous journey through the treacherous Capitol to liberate the citizens and bring an end to the tyrannical rule of President Snow.
Facing lethal traps, deadly adversaries, and moral dilemmas, the group navigates the Capitol's perilous streets and confronts the Capitol's formidable defenses. The film explores themes of sacrifice, resilience, and the consequences of war as the characters make difficult choices to secure a better future for Panem.
With intense action sequences and emotional depth The Hunger Games: Mockingjay - Part 2 3D provides a gripping and poignant finale to the dystopian saga, culminating in a climactic showdown that will determine the fate of Panem.
3D Movie from the Franchise - The Hunger Games

Dear site users, to download a 3D movie you can use one of the file storage sites TakeFile or MoonDL. It's up to you which method to choose. Learn more about Premium. Learn more about how to download from TakeFile. Learn more about how to download from MoonDL.
Also, if you have problems with payment on one site, you can try another


ATTENTION! If your account is only showing a small amount of traffic allocation, write a message to the support team of either TakeFile or MoonDL, informing them of your 3D-HD.CLUB user Premium status and they will increase your traffic allocation up to 512 GB every 48 hours.

Link Dead or Problem File? Please let us know and we will fix it!
Subscribe to our
Telegram channel
and don't miss the release of your favorite 3d movie!
Trailer The Hunger Games: Mockingjay Part 2 3D Blu Ray 2015
Add comment