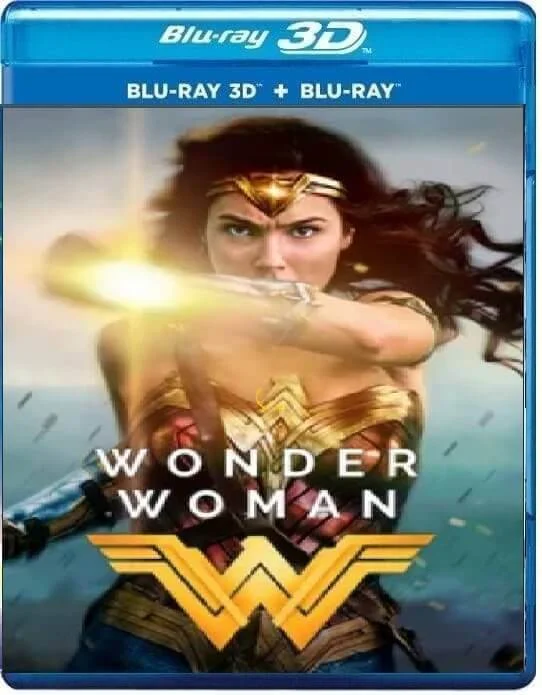 Wonder Woman 3D Blu Ray 2017
Producer: Patty Jenkins
Duration: 2h 21 min.
Cast: Gal Gadot, Chris Pine, Connie Nielsen
IMDB: 7,5
DOWNLOAD
2 593
1
Story 3D Movie
Wonder Woman 3D is set against the backdrop of World War I and follows the story of Diana, an Amazonian princess raised on the hidden island of Themyscira. When a pilot crashes on the island and reveals the ongoing conflict in the outside world, Diana believes it is her duty to help end the war.
Leaving her home, Diana discovers her extraordinary powers and, armed with her lasso of truth and magical weaponry, joins the Allied forces. As she delves into the harsh realities of war, she uncovers a sinister plot orchestrated by the god of war, Ares, who seeks to perpetuate the conflict.
The film explores themes of heroism, self-discovery, and the power of compassion as Diana navigates the complexities of war and strives to bring about peace. "Wonder Woman" marks the origin of one of DC Comics' most iconic superheroes, blending action, mythology, and a message of hope.

Dear site users, to download a 3D movie you can use one of the file storage sites TakeFile or MoonDL. It's up to you which method to choose. Learn more about Premium. Learn more about how to download from TakeFile. Learn more about how to download from MoonDL.
Also, if you have problems with payment on one site, you can try another


ATTENTION! If your account is only showing a small amount of traffic allocation, write a message to the support team of either TakeFile or MoonDL, informing them of your 3D-HD.CLUB user Premium status and they will increase your traffic allocation up to 512 GB every 48 hours.

Link Dead or Problem File? Please let us know and we will fix it!
Subscribe to our
Telegram channel
and don't miss the release of your favorite 3d movie!
Trailer Wonder Woman 3D Blu Ray 2017
Add comment