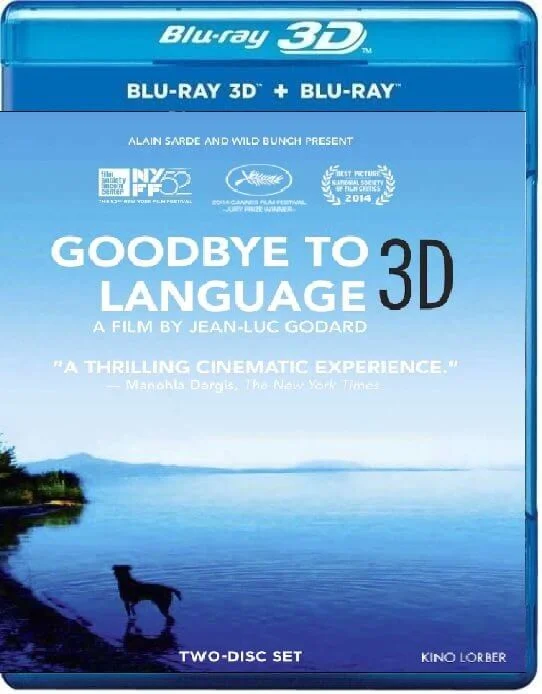 Goodbye to language 3D Blu Ray 2014
Country: Switzerland, France
Producer: Jean-Luc Godard
Duration: 1h 10 min.
Cast: Eloise Godet, Kamel Abdeli, Richard Chevalier, Zoe Bruno, Christian Gregory, Jessica Erickson, Marie Ruscha, Jeremy Zampatti, Daniel Ludwig, Gino Siconolfi
IMDB: 6
DOWNLOAD
2 085
0
Story 3D Movie
Goodbye to language 3D is an amazing three-dimensional immersion in the relationship of two people from the classic French cinema.
He and she are two worlds that have lost touch with each other. Their only guide is a dog. Without words, the animal broadcasts love both ways, and this weak connection suddenly grows stronger. But is it enough to rekindle old feelings?

Review 3D Movie
He and she. Man and woman. A middle-aged lone philosopher and a girl student who managed to get married. They are so different that it seems as if no force in the world can connect them. They are so close that no life problems can separate them. And yet they are not a single whole, the heroes need a means of communication. Only a faithful dog, who is a mute witness to all the good and bad things that happens in the life of a couple, can connect a man and a woman.
Dear site users, to download a 3D movie you can use one of the file storage sites TakeFile or MoonDL. It's up to you which method to choose. Learn more about Premium. Learn more about how to download from TakeFile. Learn more about how to download from MoonDL.
Also, if you have problems with payment on one site, you can try another


ATTENTION! If your account is only showing a small amount of traffic allocation, write a message to the support team of either TakeFile or MoonDL, informing them of your 3D-HD.CLUB user Premium status and they will increase your traffic allocation up to 512 GB every 48 hours.

Link Dead? Please let us know and we will fix it!
Subscribe to our
Telegram channel
and don't miss the release of your favorite 3d movie!
Trailer Goodbye to language 3D Blu Ray 2014
Add comment