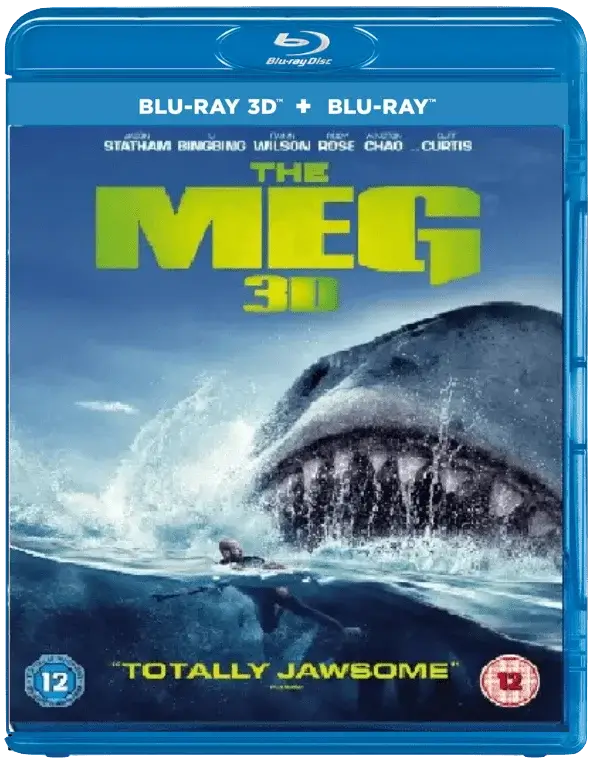 The Meg 3D Blu Ray 2018
Producer: Jon Turteltaub
Duration: 1h 53 min.
Cast: Jason Statham, Bingbing Li, Rainn Wilson
IMDB: 5,6
DOWNLOAD
42 530
3
Story 3D Movie
The Meg 3D centers on a group of scientists exploring the uncharted depths of the ocean in a state-of-the-art submersible. During their mission, they inadvertently release a prehistoric giant shark known as the Megalodon, believed to have been extinct for millions of years.
As the colossal creature rises from the depths, the team must devise a plan to prevent the Megalodon from wreaking havoc on the surface and endangering marine life. The film combines elements of action, suspense, and underwater adventure as the characters face the formidable challenge of outsmarting and containing the ancient apex predator before it unleashes widespread chaos.

Dear site users, to download a 3D movie you can use one of the file storage sites TakeFile or MoonDL. It's up to you which method to choose. Learn more about Premium. Learn more about how to download from TakeFile. Learn more about how to download from MoonDL.
Also, if you have problems with payment on one site, you can try another


ATTENTION! If your account is only showing a small amount of traffic allocation, write a message to the support team of either TakeFile or MoonDL, informing them of your 3D-HD.CLUB user Premium status and they will increase your traffic allocation up to 512 GB every 48 hours.

Link Dead or Problem File? Please let us know and we will fix it!
Subscribe to our
Telegram channel
and don't miss the release of your favorite 3d movie!
Trailer The Meg 3D Blu Ray 2018
Add comment