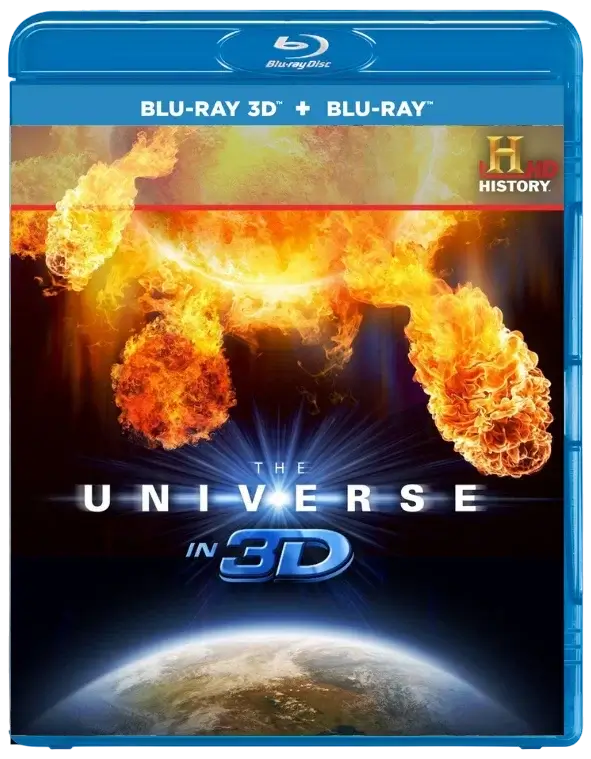 The Universe Season 6 3D Blu Ray 2011
Producer:
Duration: 45 min.
Cast: Erik Thompson, Alex Filippenko, Laura Danly
IMDB: 8,6
DOWNLOAD
426
0
Story 3D Movie
The Universe 3D is a documentary television series that explores various topics related to astronomy, astrophysics, and cosmology. Season 6 of The Universe 3D, which aired in 2011, consists of a collection of episodes, each focusing on different aspects of the cosmos and celestial phenomena. Each episode of The Universe 3D typically combines scientific explanations, computer-generated visualizations, expert interviews, and historical context to provide viewers with a deeper understanding of the cosmos and our place within it.

Dear site users, to download a 3D movie you can use one of the file storage sites TakeFile or MoonDL. It's up to you which method to choose. Learn more about Premium. Learn more about how to download from TakeFile. Learn more about how to download from MoonDL.
Also, if you have problems with payment on one site, you can try another


ATTENTION! If your account is only showing a small amount of traffic allocation, write a message to the support team of either TakeFile or MoonDL, informing them of your 3D-HD.CLUB user Premium status and they will increase your traffic allocation up to 512 GB every 48 hours.

Link Dead or Problem File? Please let us know and we will fix it!
Subscribe to our
Telegram channel
and don't miss the release of your favorite 3d movie!
Trailer The Universe Season 6 3D Blu Ray 2011
Add comment