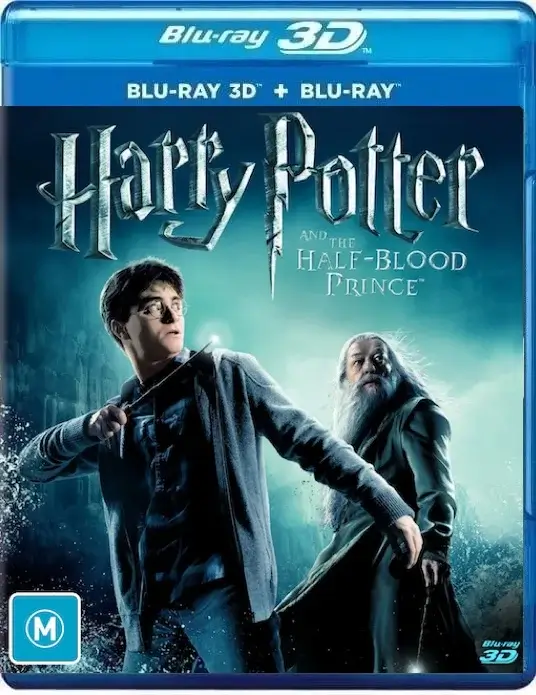 Harry Potter and the Half Blood Prince 3D Blu Ray 2009
Producer: Steve Kloves, J.K. Rowling
Duration: 2h 33 min.
Cast: Daniel Radcliffe, Emma Watson, Rupert Grint, Michael Gambon, Dave Legeno, Elarica Johnson, Jim Broadbent, Geraldine Somerville
IMDB: 7.6
DOWNLOAD
721
4
Story 3D Movie
Now not only the world of wizards, but also the world of Muggles feels the ever-increasing power of Voldemort, and Hogwarts can no longer be called a safe haven, as it used to be. Harry suspects that there is some danger lurking in the castle itself, but Dumbledore is more focused on preparing him for the final battle, which, as he knows, is just around the corner. Together they are trying to unravel the secret of Voldemort's immortality, and for this Dumbledore invites his old friend and colleague Professor Horace Slughorn, who loves to arrange parties for the elite and is proud of his extensive connections in high circles, to the post of potions teacher. But this bon vivant does not suspect that it is from him that Dumbledore hopes to get the most important information about horcruxes. Meanwhile, students are attacked by a variety of enemies, and teenage emotions are gushing over the edge. Harry begins to realize that he is becoming more and more partial to Ginny, however, and so is Dean Thomas. And Lavender Brown got it into her head that Ron was the one she was waiting for, but she just didn't take into account the magical effect of Romilda Vane's chocolates! And finally, Hermione is burning with burning jealousy, but tries not to show her feelings. While romantic relationships flourish, only one student remains on the sidelines. He is determined to leave his mark, the dark mark. Love is in the air, but trouble is ahead, and Hogwarts may never be the same again. Download and watch Harry Potter and the Half Blood Prince 3d. 
Dear site users, to download a 3D movie you can use one of the file storage sites TakeFile or MoonDL. It's up to you which method to choose. Learn more about how to download from TakeFile. Learn more about how to download from MoonDL.
Also, if you have problems with payment on one site, you can try another


Have you bought a Premium and there is not enough traffic to download? Contact the TakeFile support team (This is not our support, but the service where you bought it), they will increase your traffic up to 512 gb every 48 hours.

Link Dead? Please let us know and we will fix it!
Subscribe to our
telegram channel
and don't miss the release of your favorite 3d movie!
Trailer Harry Potter and the Half Blood Prince 3D Blu Ray 2009
Add comment