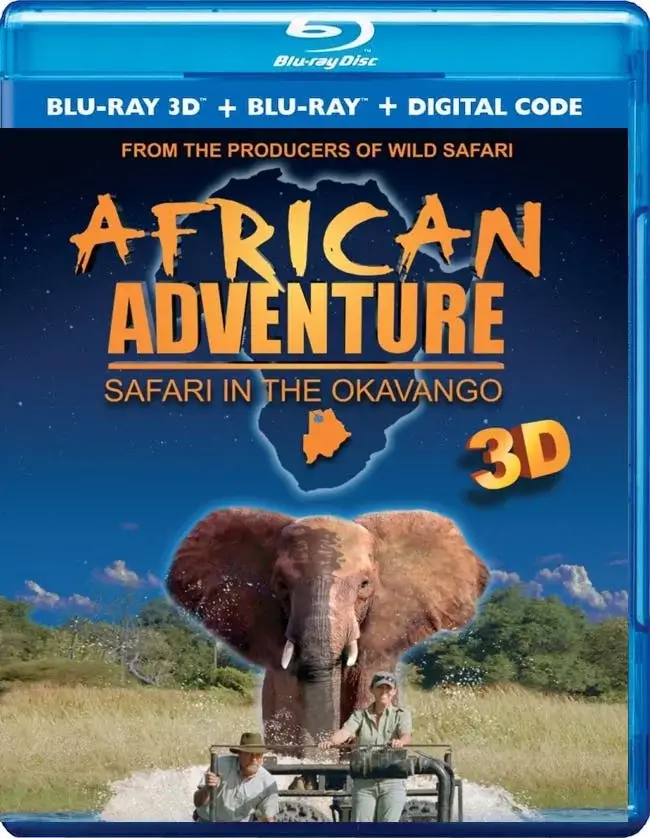 African Adventure: Safari in the Okavango 3D Blu Ray 2007
Producer: Ben Stassen
Duration: 40 min.
Cast: Tim Liversedge, Liesl Eichenberger, June Liversedge
IMDB: 8.0
DOWNLOAD
527
0
Story 3D Movie
For many of us, Africa has been and remains a distant and inaccessible continent. The viewers of this three-dimensional film have a unique opportunity to visit the Okavango 3D River Delta, the largest and unique wildlife area.
Incredibly beautiful three-dimensional landscapes unfold along the banks of the river, along which the audience travels in the company of zoologist Lisl Eichenberger and documentary filmmaker Tim Liversedge, researchers of this region, where no human foot has set foot. The journey will start from the main riverbed, at the place where it branches into numerous channels, stretching 20 km wide across a plain covered with reeds, and will proceed to the heart of this water kingdom, where viewers will meet face to face with hippos, crocodiles, elephants, lions and many varieties of antelopes.
Thanks to the technical miracle of the giant 3D screen, viewers will gain the full effect of being present in the delta of the great River, whose defenders devote their lives to the preservation of the national natural wealth for the next generations.

Dear site users, to download a 3D movie you can use one of the file storage sites TakeFile or MoonDL. It's up to you which method to choose. Learn more about Premium. Learn more about how to download from TakeFile. Learn more about how to download from MoonDL.
Also, if you have problems with payment on one site, you can try another


ATTENTION! If your account is only showing a small amount of traffic allocation, write a message to the support team of either TakeFile or MoonDL, informing them of your 3D-HD.CLUB user Premium status and they will increase your traffic allocation up to 512 GB every 48 hours.

Link Dead? Please let us know and we will fix it!
Subscribe to our
Telegram channel
and don't miss the release of your favorite 3d movie!
Trailer African Adventure: Safari in the Okavango 3D Blu Ray 2007
Add comment