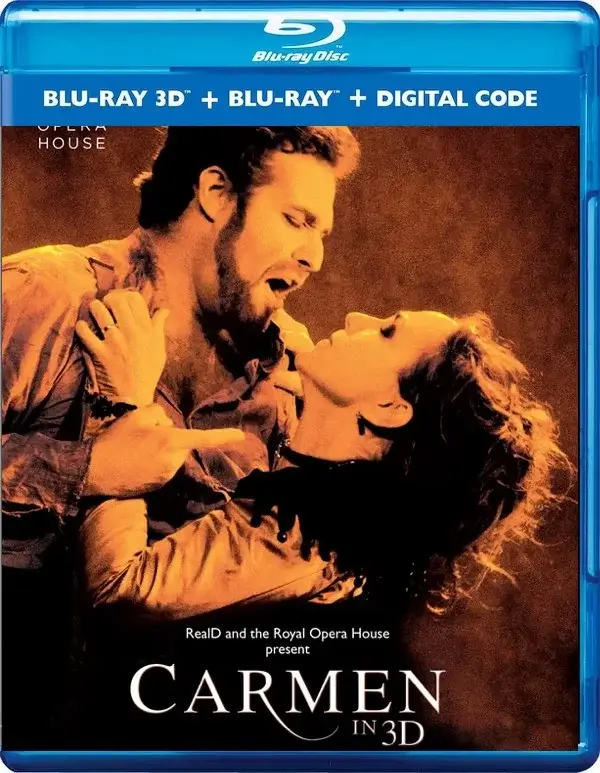 Carmen 3D Blu Ray 2011
Producer: Julian Napier
Duration: 2h 50 min.
Cast: Christine Rice, Bryan Hymel, Aris Argiris, Maija Kovalevska, Dawid Kimberg, Nicolas Courjal
IMDB: 7.4
DOWNLOAD
117
0
Story 3D Movie
Passion, jealousy and betrayal are in the spotlight of London's Royal Opera House. In this bright, dynamic production of Francesca Zambello Bizet's Carmen 3d blu ray, shot in 3D by Julian Napier, rows of soldiers, crowds of peasants, gypsies, bullfighters and even a donkey, a horse and chickens are shown.  This is a truly memorable musical event!
Dear site users, to download a 3D movie you can use one of the file storage sites TakeFile or MoonDL. It's up to you which method to choose. Learn more about how to download from TakeFile. Learn more about how to download from MoonDL.

Have you bought a Premium and there is not enough traffic to download? Contact the TakeFile support team (This is not our support, but the service where you bought it), they will increase your traffic up to 512 gb every 48 hours.

Link Dead? Please let us know and we will fix it!
Subscribe to our
telegram channel
and don't miss the release of your favorite 3d movie!
Trailer Carmen 3D Blu Ray 2011
Add comment