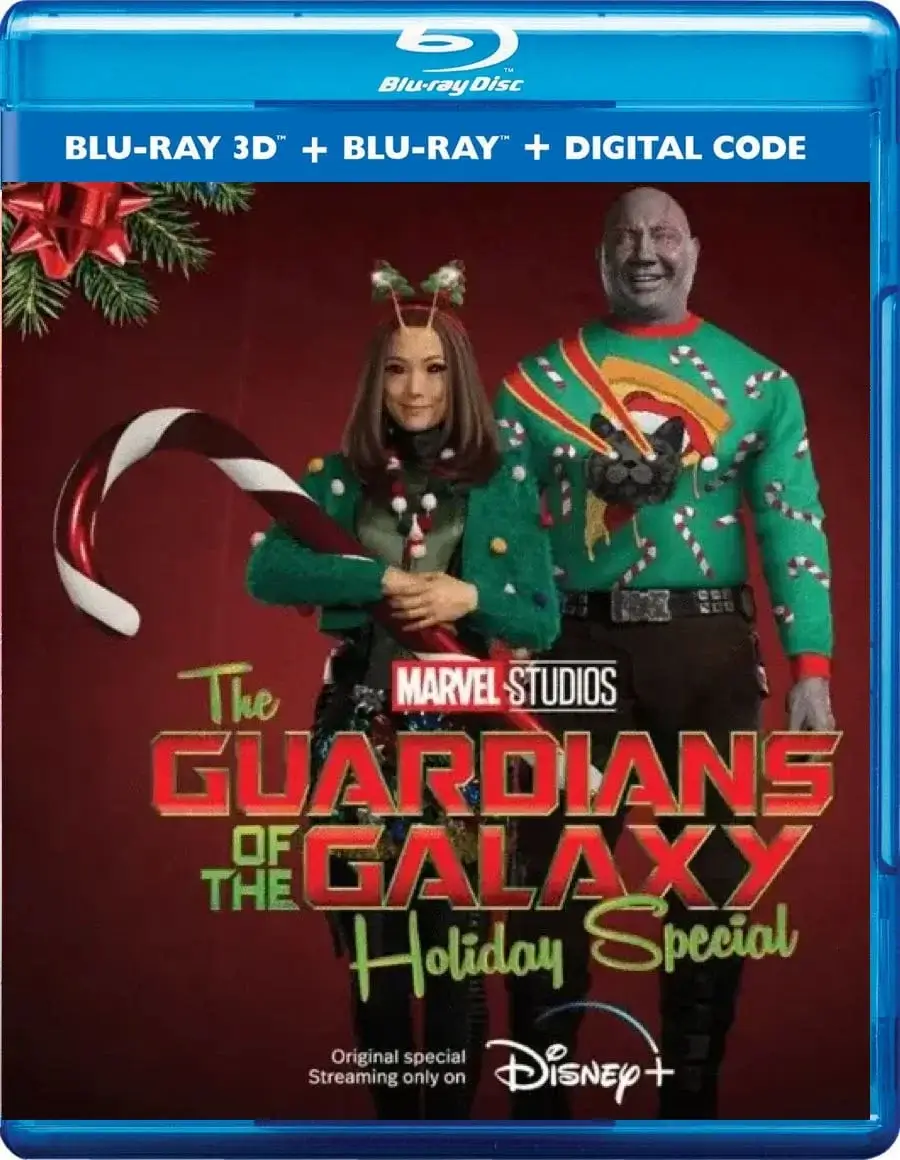 The Guardians of the Galaxy Holiday Special 3D Blu Ray 2022
Story 3D Movie
The Guardians of the Galaxy are celebrating Christmas. The superheroes are forced to "descend" to Earth to find a gift for the Star Lord (Peter Quill). The "The Guardians of the Galaxy Holiday Special" also concludes Phase Four of the Marvel Cinematic Universe.
This release is also specially converted to 3D by the user under the nickname JFC. We hope that it will help create a great atmosphere before the upcoming Christmas.
Review 3D Movie
The Guardians of the Galaxy spend time in Znamogda, a space station built in the skull of a dead Celestial (huge creatures who appeared in "Eternals"). Peter Quill worries over the loss of Gamora, Rocket sets up a settlement with his telekinetic dog Cosmo. Well, Drax and Mantis decide to give a gift to a bored Peter. Namely, they go to Earth to steal their buddy's idol, actor Kevin Bacon, and bring him back as a Christmas surprise.
Dear site users, to download a 3D movie you can use one of the file storage sites TakeFile or MoonDL. It's up to you which method to choose. Learn more about how to download from TakeFile. Learn more about how to download from MoonDL.
Also, if you have problems with payment on one site, you can try another


Have you bought a Premium and there is not enough traffic to download? Contact the TakeFile support team (This is not our support, but the service where you bought it), they will increase your traffic up to 512 gb every 48 hours.

Link Dead? Please let us know and we will fix it!
Subscribe to our
telegram channel
and don't miss the release of your favorite 3d movie!
Trailer The Guardians of the Galaxy Holiday Special 3D Blu Ray 2022
Add comment