Godzilla vs Kong 3D movies
283
0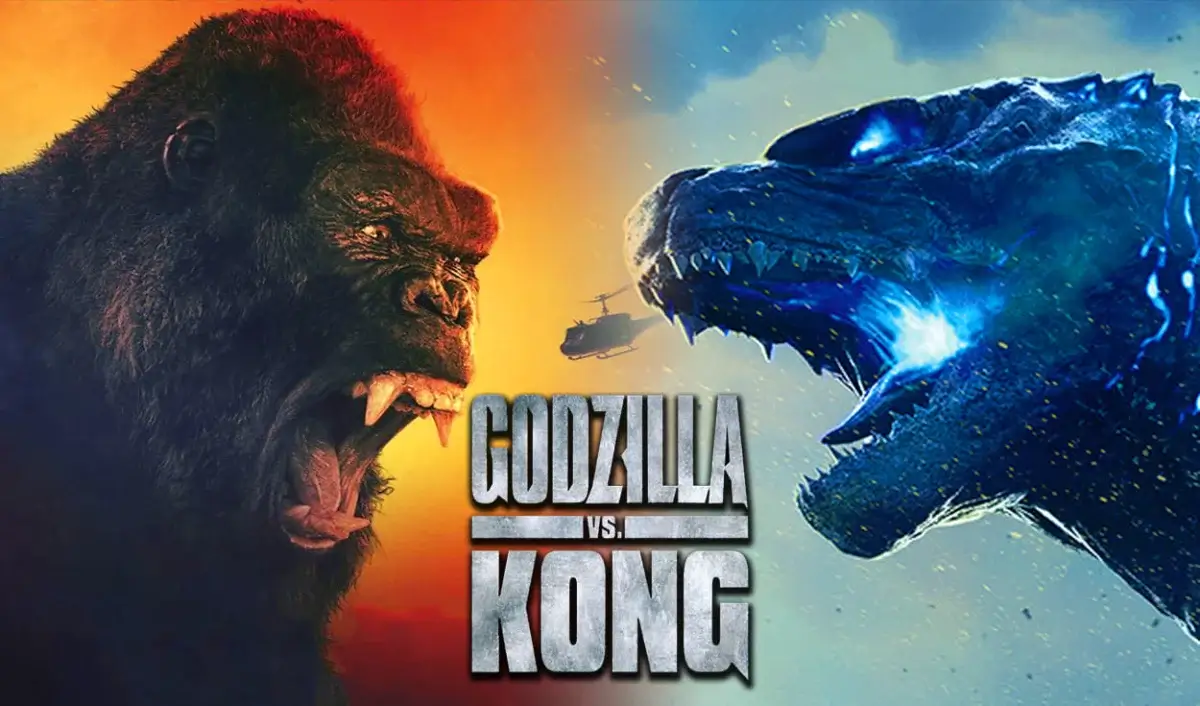 Thanks to Godzilla and Kong, two different, but partially overlapping genres appeared in the cinema, in which people encounter giant monsters. These are American monster movies and Japanese films about kaiju (which means "outlandish beast" or "monster" in Japanese).
In both genres, fantastic creatures that come into conflict with humanity are in the foreground. But in American films, these monsters quite rarely destroy entire cities. This includes horror films about the Mummy, Dracula and the Wolf Man, and thrillers about aliens in small provincial towns, and - in some cases — really stories about huge dinosaurs and monkeys. The plots can be both simple and complex, but they most often retell some classic literary source, a book or a fairy tale.
"King Kong" as a franchise is more a tragedy about love than a fairy tale about a giant gorilla. In classic films about this character, the monster meets a beautiful woman, falls in love with her, is forcibly torn out of the familiar environment… And perishes, in fact — precisely because of his love.

Godzilla in the original films, in turn, is the personification of the forces of nature themselves in all their destructiveness, a symbol of earthquakes and typhoons that torment Japan every now and then. In the original 1954 Godzilla, he embodied atomic energy — no more, no less — and for the creators of that version, Hiroshima and Nagasaki were still recent events.
When terrible giant monsters begin to terrorize the world, Godzilla awakens to restore balance in nature by confronting these huge threats. At the same Time a Soldier He tries to return home to his family, but gets caught in the crossfire.
1973. A team of scientists, military and adventurers gets to an unknown island in the Pacific Ocean. They invade the domain of the mighty Kong and thereby unleash a battle between man and nature. Very soon, the research mission will turn into a survival game, and its participants will be forced to literally cut their way to salvation.
Godzilla King of the Monsters 3D 2019

The story tells about the heroic efforts of the cryptozoological agency "Monarch" to contain giant monsters. This time, Rodan and the ultimate kaiju, the three—headed monster King Ghidora, are against the mighty Godzilla. When these ancient super-predators, eventually turned into half-forgotten myths, rise up again to come together in a fight, humanity has to step aside and try not to die.
Godzilla vs. Kong 3D Blu Ray 2021
Kong and a group of scientists embark on a dangerous journey in search of the giant's home. Among them is the girl Gina, the only one who knows how to communicate with Kong. Unexpectedly, they encounter an enraged Godzilla, destroying everything in its path. The battle of two titans, provoked by unknown forces, is only a small part of the mystery hidden in the bowels of the Earth.
Add comment